Jason Flora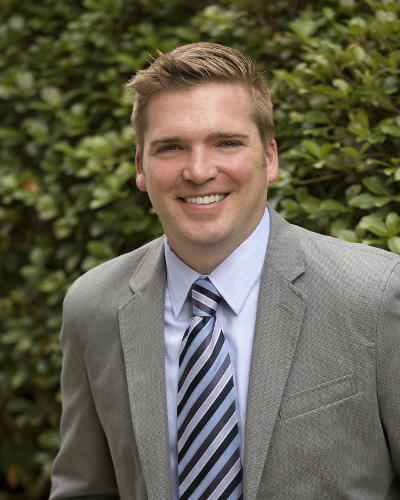 Jason is Deputy Director for York County Economic Development and works alongside the Director to recruit new business investment to York County. As Deputy Director, Jason is responsible for helping manage the daily affairs of the office while facilitating prospect leads, leading community visits, and showcasing the business advantages of York County. In addition to business recruitment, Jason works with local stakeholders to position new property for development and helps to promote economic growth throughout the County.
A native Hoosier (a.k.a. someone from Indiana), Jason moved to South Carolina in 2012. Prior to joining the economic development office, Jason worked in community planning as a Project Planner and consultant for a national architectural, engineering and planning firm in Indianapolis. Jason holds a bachelor's degree in Finance from Indiana University and a master's degree in Urban and Regional Planning from Ball State University. He maintains a credential from the American Institute of Certified Planners (AICP) and is member of the South Carolina Economic Developers Association (SCEDA). Jason is a 2018 graduate of the University of Oklahoma Economic Development Institute.
Jason resides in Rock Hill with his wife Tasia and their two children.
Primary Focus Areas:
Business Recruitment
Product Development Initiatives
Incentive Evaluation
Community Planning
Special Projects
Education
Economic Development Institute | University of Oklahoma, 2018
Basics in Economic Development | Georgia Tech University, 2013
Master of Urban and Regional Planning | Ball State University, 2009
Bachelor of Science in Business, Finance & Accounting | Indiana University, 2001
Organizational & Community Involvement
American Institute of Certified Planners (AICP), 2009
Member of the South Carolina Economic Developers Association (SCEDA), International Economic Development Council (IEDC), American Planning Association (APA), and the South Carolina Chapter of the American Planning Association (SCAPA)

Jason likes to spend time…
Born and raised in the Midwest, Jason is an avid Big Ten football and basketball fan but enjoys watching just about any sport. Jason loves the mild climate and all of the great outdoor activities available in the Carolinas – running, camping, biking, and just relaxing on the beach. Jason spends most days enjoying quality time with his wife and two children.
"I have always had a passion for land use planning and development. I am proud to say that I have found a community where its citizens and leadership share equally in this passion. In York County, live, work or play -- I enjoy the shared enthusiasm and pride in this community. I am thrilled to be a small part of the exciting developments happening here."
-- Jason Flora