Caroline Floyd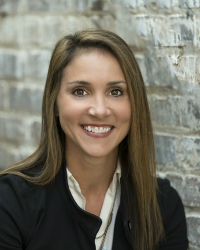 Caroline is a native of York County, born and raised in Rock Hill. After receiving her Bachelor of Arts in Communication from Newberry College, located in Newberry, South Carolina, Caroline made her way back to York County and married a short time later.
Prior to joining York County Economic Development, Caroline worked for three top regional and national commercial construction firms. She is happy to be putting her 20+ years of experience in marketing, communications and public relations to work for York County. Caroline is working to create and implement new marketing and communications endeavors that support the organization's overall strategic plan and mission.
Caroline resides in Rock Hill with her husband of 23 years and two boys.

Primary Focus Areas:
Showcasing York County as the place to do business
Public Awareness Programs & General Communications
Content Creation & Management

Education
Bachelor of Arts, Mass Communications | Newberry College | 1998
Basic Economic Development, Georgia Tech University | 2015
Marketing & Attraction Course | International Economic Development Council (IEDC) | 2016

Organizational & Community Involvement
York County, South Carolina Public Relations Council | Committee Member
2017 BMX World Championship | Marketing Committee Member
Charlotte Regional Partnership | Marketing Committee Member

Other Interesting Tidbits
Caroline likes to spend time…
With her husband and two boys, teaching and taking yoga classes, relaxing with friends and getting outside as much as possible.
Back in the day she…
Studied years of classical ballet and enjoyed leading roles in high school musical theater productions.
Caroline can't line without…
Love & laughter, and lots of it.
When asked about her position with YCED, Caroline says:
"I am passionate about the role I play in helping to bring jobs and opportunity to families here in York County. This is where I was born and raised. I chose to raise my own family here for a reason."