Workforce
Download a Workforce Profile for the York County labor shed
Download a Workforce Analysis for a 45-minute commute from eastern York County (Rock Hill area)
Download a Workforce Analysis for a 45-minute commute from western York County (York area)
Download an Economic Overview of York County labor shed
Download the York County Workforce Value Proposition

Just as York County's population is growing, so is its available workforce. This is true both in terms of absolute numbers and available skills. And as part of the Charlotte region, York County's labor draw area should appeal to just about any HR professional.
In addition to the influx of talented and well-educated residents moving to the community, York County's workforce is strengthened by several area colleges and universities. Within the county boundaries, Winthrop University, Clinton College and York Technical College provide high-quality educational opportunities across a wide range of subject areas.
Workforce Facts
More than 55,000 (or 41.7%) of York County residents commute to a job outside the county each day
A workforce of approximately 870,000 people live within a 45-minute drive of York County
Wages in York County are below the U.S. average
44% of the county's population have an Associate's Degree or higher
Private sector union membership of 3.5%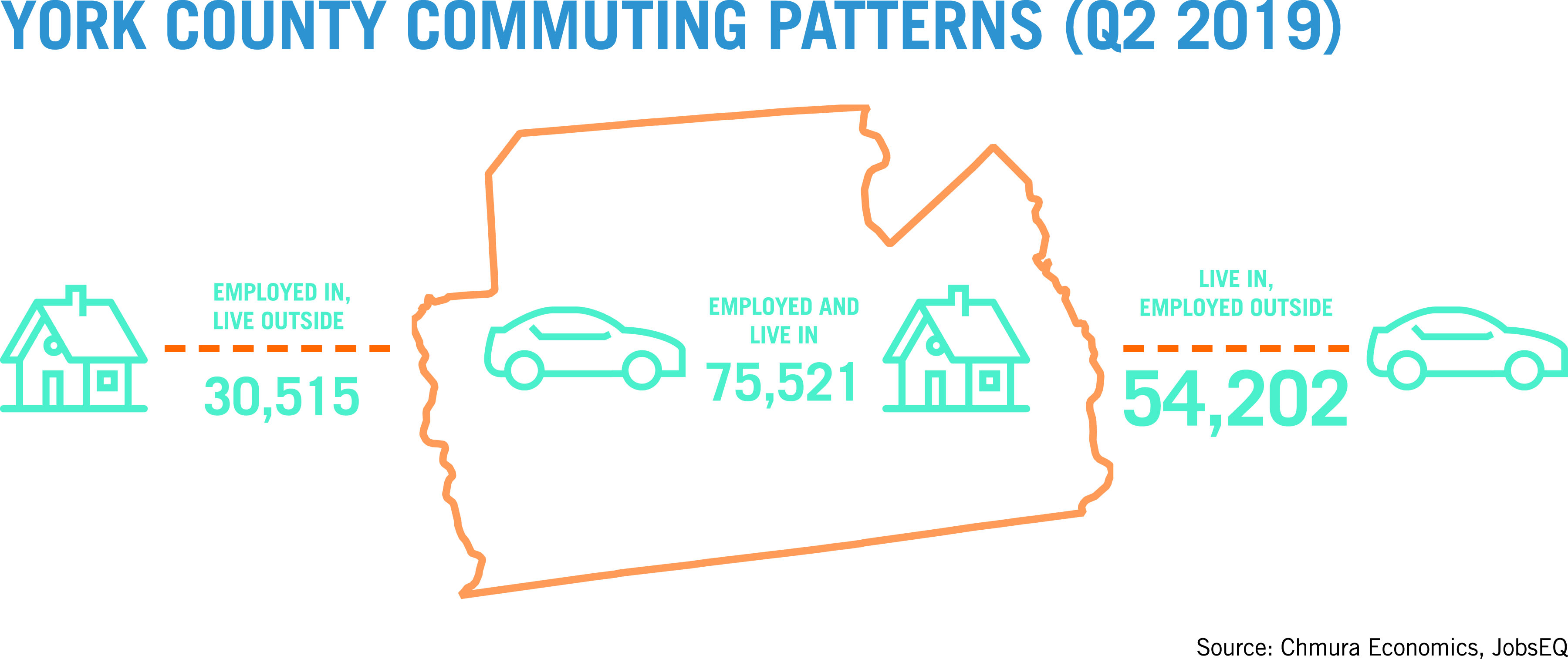 Population
As part of the Charlotte region, York County has seen considerable population growth during the past few decades. According to U.S. Census data, the number of residents calling York County home has increased by 25% or more in three of the last four decades — with the growth rate in the most recent decade coming in closer to 40%.
Population Facts
Population: 280,979
Averge Annual Growth Rate (since 2008): 2.3%
Median Age: 38.5
Median Household Income: $62,431
Per Capita Income: $32,227
Mean Travel Time to Work: 27.4 minutes
Median Owner-Occupied Home Value: $186,000
Source: JobsEQ; U.S. Census Bureau 2019 Population Estimates and American Community Survey 2013-2018
For more detailed information and analysis of demographic and workforce data, please visit the
York County Data Center