Transportation
York County offers companies and their workforce efficient access and transportation for their products and people. Ideally situated within close proximity to major interstate highways, rail terminals, ports, and an international airport as well as the beautiful beaches and the mountains of the Carolinas, York County is poised at the intersection of business, opportunity, and quality of life.

Airports
York County is a 30-minute drive and one flight away from the rest of the world thanks to the Charlotte Douglas International Airport (CLT). Ranked among the top ten busiest airports in the world, the facility averages more than 700 flights daily and is served by seven domestic carriers, three commuter carriers, and two international airlines that provide non-stop service to more than 175 cities.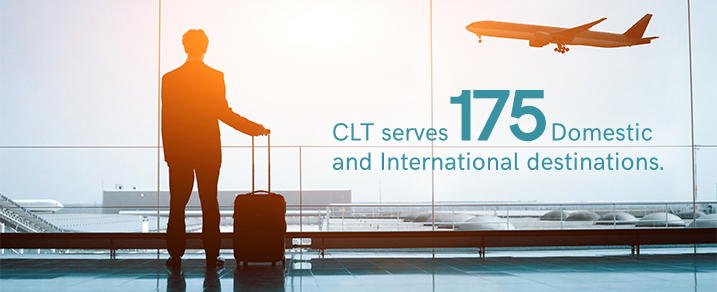 The Charlotte Air Cargo Center, the region's premier air cargo facility, also is located at Charlotte Douglas International Airport. Built on more than fifty acres of aircraft ramp space, the 570,000 square feet of facilities can accommodate all types of aircraft. The cargo center, which is known for its quality service and low fee structure, also is home to more than sixty freight forwarders, custom house brokers, and professional international service providers. It offers access to a full range of international support organizations, including U.S. Customs and Border Protection.
In York County, The Rock Hill/York County Airport is the major business and industrial airport serving the area. With a runway length of 5,500 feet, the airport provides passenger and air freight service on demand. The airport has no scheduled air freight due to the close proximity of Charlotte Douglas International, which is about 20 miles away. The airport also houses a 7,200 square-foot terminal building that is designed for business travelers. The large downstairs concourse area includes a pilot lounge and shop, flight planning facilities, and a large conference room.


Interstates
Interstate 77, a major thoroughfare, connects York County to Charlotte, North Carolina, and Columbia, South Carolina. More than $270 million in road funds were used to expand I-77 to eight lanes for improved access between York County and metro Charlotte, where it intersects with Interstate 485. Widening projects recently have been completed on the busiest part of this loop, which makes a circle around Charlotte and connects I-77 to I-85. Interstate 85 passes north of York County and is an important link to Raleigh, Durham, and Greensboro, North Carolina, and to Atlanta, Georgia.


Ports
The Port of Charleston, which York County connects to via about a three-hour drive on I-77 and I-26, features modern terminals and a boasts well-deserved reputation for high productivity. More than 350 highly experienced transportation related companies are located in the Charleston area to meet any shipping need.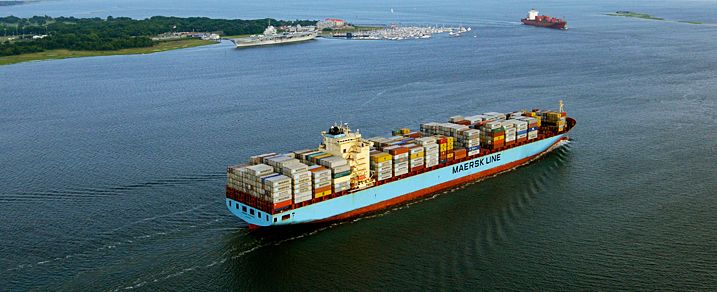 Federal legislators soon will consider final authorization for construction of the 52-foot Charleston Harbor Deepening Project, which will should modernize the harbor's infrastructure and capabilities by the end of the decade.


Inland Ports
A full-service port terminal in Greer, South Carolina, is about 212 miles inland from the Port of Charleston. This Inland Port is operated by the South Carolina Ports Authority as a container yard, and exclusive daily rail service is provided by Norfolk Southern to the Port of Charleston. The South Carolina Ports Authority recently announced plans for a second inland port in Dillon, South Carolina. The new port would support increased volumes of intermodal containers and expand access to markets in nearby states as well as in the Midwest and Northeast.


Charlotte Regional Intermodal Facility
York County companies are serviced by the Charlotte Regional Intermodal Facility. The new 200 acre, state-of-the-art $96 million facility at Charlotte Douglas International Airport is where trailers and containers are transferred between trucks and trains. The facility is capable of 200,000 lifts per year and connects to intermodal facilities at the Port of Charleston.


Rail Services
Rail freight service is provided in York County by CSX Transportation and the Norfolk Southern Railway.
Norfolk Southern recently opened a new terminal in Charlotte that is part of its Crescent Corridor, a $2.5 billion infrastructure project constructing a rail connection between the Gulf Coast and New York City. The 2,500 mile route, which provides one of the fastest, most direct connections for intermodal cargo in the Eastern United States, is scheduled for completion in 2020.
Amtrak passenger service is also available out of nearby Charlotte.