Recreation
World Class Cycling
Rock Hill is home to a growing cycling scene that has received international attention for its state-of-the-art facilities and programs.
The Rock Hill Velodrome, which is part of the Rock Hill Outdoor Center at Riverwalk, has a 250-meter track that cyclists use for training and development. The facility is open year-round for cyclists of all ages and provides equipment and instruction. The Velodrome regularly hosts programs and events for cyclists, including Friday night races and a time trial/pursuit series. When cycling is not in session, the Velodrome becomes a gathering place for all types of activities and special events for the community.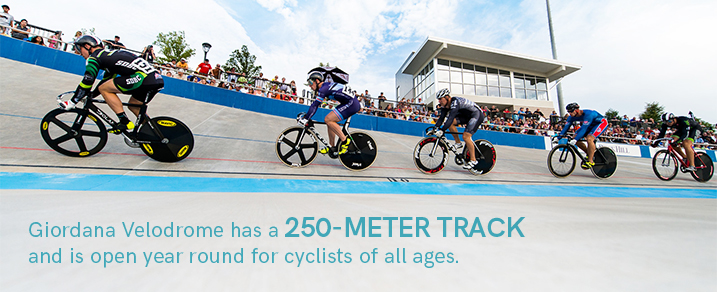 The Rock Hill Outdoor Center also houses the Rock Hill BMX Supercross Track, which opened in the fall of 2014 and was the first Olympic-caliber BMX training facility on the East Coast. It features start hills for amateurs and elite cyclists as well as a pump track. It already has hosted the USA BMX Gold East Regional Championship and the USA Cycling National BMX Championships, and in 2017 hosted the UCI BMX World Championships, which attracted 3,700 riders and more than 200 pro-elite cyclists from around the world.
The supercross track also holds new rider orientation sessions and novice clinics to introduce riders to the BMX riding and racing and provide parents of aspiring riders with information about BMX.
All cyclists will enjoy the Rock Hill Bicycle Club, which is open to recreational riders, mountain bikers, and racers. This non-profit organization, which was founded in the late 1970s, has more than 100 members and regularly organizes rides, bike tours, and races in the region to promote fitness and bicycle safety.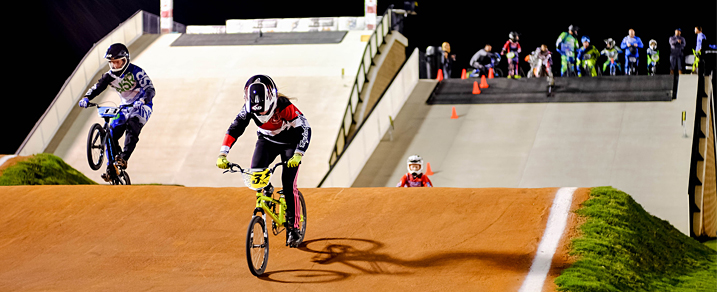 Parks and Nature Preserves
Anne Close Springs Greenway is a 2,100-acre nature preserve in Fort Mill, which provides a wealth of outdoor opportunities for all ages. Its 40-mile trail system offers options for hiking, horseback riding and mountain biking. Visitors can enjoy kayaking, paddle boarding and canoeing on the lakes and ponds, with rentals available seasonally on weekends. Fishing is available exclusively for Greenway members (valid SC fishing license required). ASCG also hosts events year-round, including its annual Earth Day celebration, summer concert series, seasonal artisan markets, and trail race series. Regular program offerings include guided hikes, trail rides, nature-based preschool and afterschool, horseback riding lessons and guided trail rides. The Greenway Gateway welcomes visitors to the property by way of the Lake Haigler Entrance, offering a place to learn more about the Greenway before setting out to explore. The Greenway Gateway also houses a full-service café, the Gateway Canteen (hours vary by season). ASCG also offers eight special event venues and spaces, including historic facilities and green spaces, that are ideal for weddings, receptions, corporate gatherings and other occasions.
York County Council recently approved plans to transform a 1,900-acre parcel of land situated along the Catawba River into a public recreation area. The mission of Catawba Bend Preserve is to provide a nature-based, outdoor recreation preserve connecting visitors to activities and programs that celebrate the native landscapes and ecosystems of York County. The Master Plan currently proposes eleven different activity areas throughout the park offering a wide variety of recreation opportunities, including hiking, mountain biking, primitive tent camping, picnicking, boating, and fishing. The Park will also provide new points of access to the Catawba River. For more detailed information and development updates click here.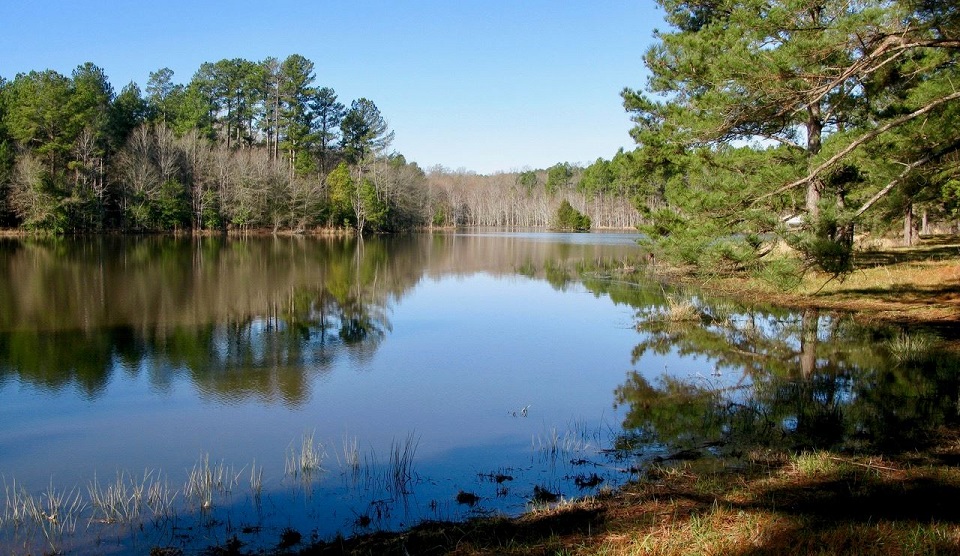 Other substantial parks/recreation facilities in York County include the Rock Hill Aquatics Center, Cherry Park and Manchester Meadows.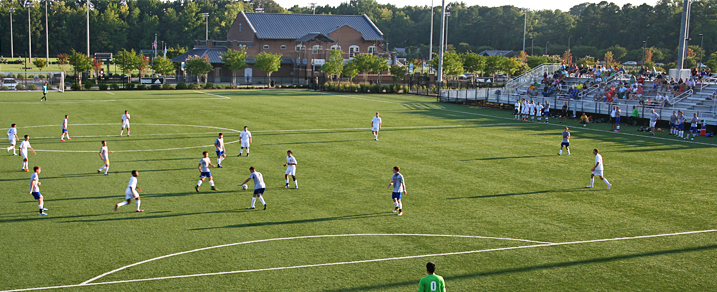 Camps
The YMCA of Greater Charlotte operates two camp facilities that are convenient for York County residents: Camp Cherokee and Camp Thunderbird.
The Upper Palmetto YMCA's Camp Cherokee in Blacksburg, S.C., is located within more than 7,000 acres of state and national parks. The camp's beautiful forests and 66-acre private lake make it an ideal setting for its resident camp for children ages 6 through 14. The camp also is open for educational and recreational activities for students, including canoeing, soil study, low ropes course work, and hiking.
Camp Thunderbird on Lake Wylie is a popular destination for area school students who visit the camp for day trips or overnight stays. The 100-acre campus has two miles of lakefront and offers a variety of sailing and watersports along with pure fun on inflatable water toys and water slide. The camp's summer overnight camp programs for children and youth include everything from outdoor living skills to laser tag to pottery.
Located on a 100-acre island on the Catawba River in Rock Hill, Camp Canaan is known for its retreats, summer day and resident camps and adventure programs. The facility, which includes a kitchen and meeting space, is available for team building, corporate getaways and other groups. Summer camps offer horseback riding, paintball, archery, a high adventure course and a number of other adventure activities.
This is truly only a sampling of all the many activites to pick from all year long. Want to see more? Check out our friends at Visit York County to learn more about what keeps local residents and visitors alike entertained every single day.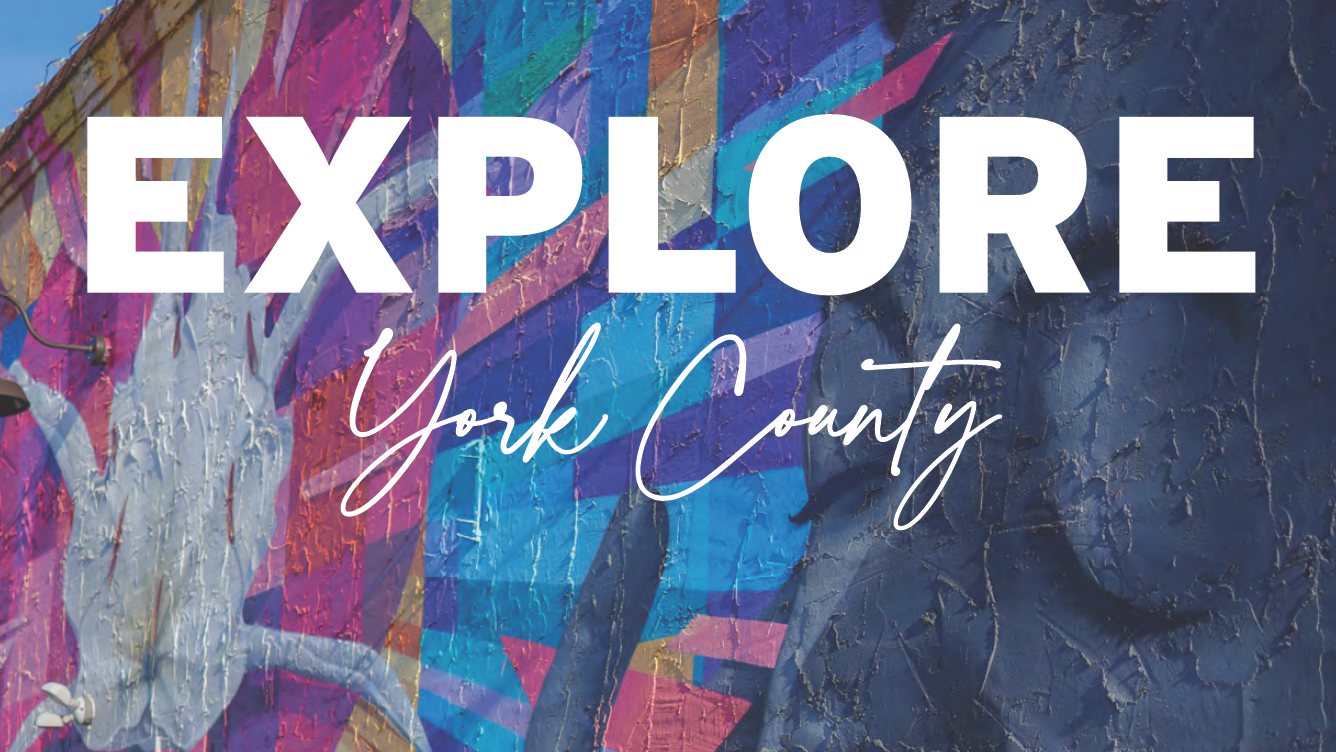 There is so much more to see and do in York County, including golf, as well as a diverse and growing food and bevearge scene. Be sure to check out ( and download) the York County, South Carolina Visitor and Relocation Guide (PDF)
Designed to be both a resource for residents and visitors alike, as well as those considering relocating their home or business to York County, this publication serves as easy-to-read, tangible tool filled with comprehensive information about living and working in York County!