David Swenson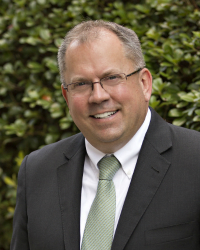 David is a native of Minnesota but has lived in the Southeast for over 20 years. After receiving his Bachelor of Science in Economic Geography from The University of North Dakota, David continued his education at the University of Southern Mississippi where he obtained his Master's Degree in Economic Development. He also graduated from the Economic Development Institute at the University of Oklahoma and earned his Certified Economic Developer credentials in 2006.
Prior to joining York County Economic Development in 2016, David spent eight years leading the Charlotte Regional Partnership's business development efforts. He previously had spent 11 years in local and regional economic development as well as site location consulting at Fluor Daniel Corporation.
David resides in Fort Mill with his wife and two kids.
Primary Focus Areas:
Showcasing York County as a premier location for business
Assisting decision makers in order to grow jobs and tax base
Engaging public and private sector leadership to better position York County

Organizational & Community Involvement
Board Member, South Carolina Economic Developers Association
Member, Southern Economic Development Council
Member, International Economic Development Council
Board Member, SC I-77 Alliance

David likes to spend time…
With his family traveling, relaxing with friends and getting outside as much as possible where he enjoys running and kayaking.
Back in the day he…
Liked to hunt, fish and ride motorcycles, snowmobiles and three wheelers.
Favorite Quote:
"Excellence is never an accident. It is always the result of high intention, sincere effort, and intelligent execution; it represents the wise choice of many alternatives – choice, not chance, determines your destiny." – Aristotle