York County Economic Development recognizes national economic development week
FOR IMMEDIATE RELEASE
MAY 6, 2019
MEDIA ADVISORY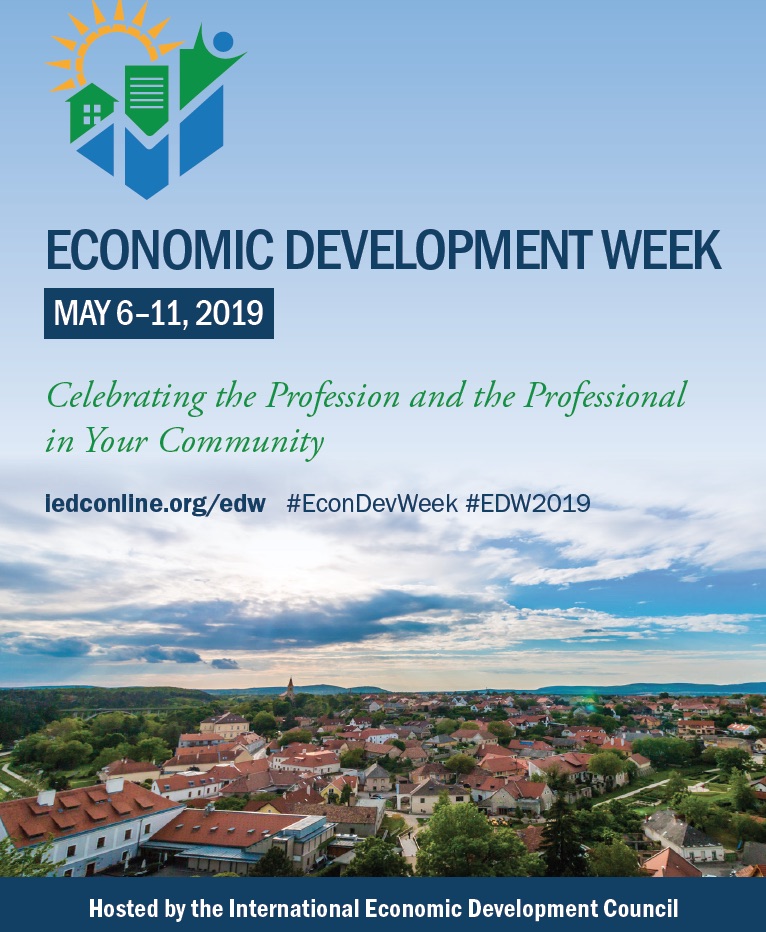 YORK COUNTY ECONOMIC DEVELOPMENT RECOGNIZES NATIONAL ECONOMIC DEVELOPMENT WEEK CELEBRATION - MAY 6-11, 2019
York County joins cities, towns and states nationwide to increase awareness of the positive work economic developers do to enhance local economic impact
YORK COUNTY, SOUTH CAROLINA (May 6, 2019) – York County Economic Development is marking National Economic Development Week from May 6-11, 2019 to celebrate the contributions of positive economic development and explain the role of the profession in our local community, including stewardship of:
• Policies that government undertakes to meet broad economic objectives including inflation control, high employment, and sustainable growth.
• Policies and programs to provide services such as building highways, managing parks, and providing medical access to the disadvantaged.
• Policies and programs explicitly directed at improving the business climate through specific efforts that include business finance, marketing, neighborhood development, business retention and expansion, technology transfer, real estate development and others.
"Our goal for Economic Development Week is to raise awareness on multiple levels. Whether it's the different roles those in economic development play in helping local businesses to grow in our communities or connecting industry and higher education to ensure our workforce has the skills today's employers require. All elements are critical and our team effort to support economic development in York County needs to be recognized," said Michael Johnson, Chairman of the York County Council.
National Economic Development Week was created by the International Economic Development Council, the largest professional membership organization for economic developers, in 2016 to recognize the unique role that economic development has in creating vibrant communities with strong economies.
"We are excited to be participating in National Economic Development Week. It is a great way to acknowledge the private and public investment that allows us to deliver our scope of services that focus on Workforce Development, Business Recruitment and Retention, Targeted Marketing, and Community Preparedness initiatives," emphasized Vance Stine, Chairman of the York County Economic Development Board.

York County Economic Development is participating in Economic Development Week by sharing information both online and through social media to educate the local community about the benefits and successes of economic development efforts in York County.
To learn more about Economic Development Week, visit IEDC online at iedconline.org/edw.
###

About York County Economic Development:
York County Economic Development is the lead organization responsible for recruiting businesses, retaining and growing existing firms, and promoting and marketing York County. It also assists in strategic initiatives across York County that are focused on product development, workforce development, infrastructure improvements and quality of life.

About the International Economic Development Council:
The International Economic Development Council is the leading international association for
professional economic developers. IEDC supports the work of more than 5,000 economic
developers to create high-quality jobs, develop vibrant communities, and improve the quality of life in their regions. Our members are employed in a wide variety of settings including local, state, provincial, and federal governments, public-private partnerships, universities and a variety of other institutions.
View more news