2017 UCI BMX World Championships shines spotlight on York County
Article By Hannah Smoot, The Herald
Years of planning paid off Wednesday with a York County Day reception in Rock Hill as riders competed in the second day of the 2017 UCI BMX World Championships.
The track hosted the York County Day reception to welcome state legislators and highlight the international event in Rock Hill.
State Sen. Wes Climer, R-Rock Hill, said the reception helped showcase York County's sports tourism efforts, especially to members of the S.C. General Assembly.
"It always helps when you tell it firsthand," Climer said.
Rock Hill City Manager David Vehaun said city staff have been meeting every month for the last two years to plan for the BMX World Championships, but work started even before that.
"This has been three years' worth of work on the staff," Vehaun said.
Rock Hill Mayor Doug Echols said the event at the city's Riverwalk development has been exceeding expectations.
"We've got people from all over the area welcoming visitors," Echols said.
Echols said he hopes the international event – which city officials predict to be the largest international sporting event ever held in South Carolina – has lasting effects.
"My hope is we've got people who want to move here, people who want to move their businesses here," Echols said.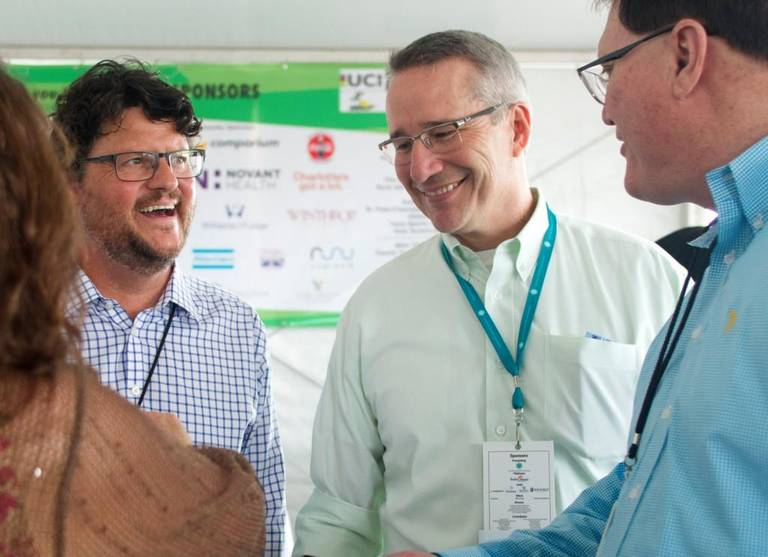 Introducing a Winthrop club team
Winthrop University's new cycling club could be an extra draw for young BMX competitors. Winthrop President Dan Mahony announced the creation of a club team at the Team USA orientation ceremony Monday at Winthrop Coliseum.
Jeffrey Perez, Winthrop vice president for university relations and York County Day co-chairperson, said Rock Hill is quickly becoming a center of cycling in the world –and it's important for legislators to see that.
"Now they're going to go back home and talk about how impressive Rock Hill and York County are," he said.
Grant Dekker and his son, Justin Dekker, of South Africa are both competing this week. They've been to three BMX World Championships. They said they've been impressed with Rock Hill's track and the people.
"I could move here tomorrow," Grant said.
Click here for the original article and more photos from The Herald
View more news