Around the County: Western York County & The City of York
BY: Mary Catherine Ward, Executive Director
Greater York Chamber of Commerce
Western York County and the City of York are buzzing with momentum as fall brings an uptick in agritourism to Western York County through our amazing farms and orchards. Whether its pumpkins or apples, strawberries or peaches, veggies or homemade cider, the draw is big each season! Visitors come in droves, flooding places like Black's Peaches, Bush N Vine, Curtin Farm, The Peach Stand, and Windy Hill Orchard & Cider Mill – all taking advantage of their activity and event offerings.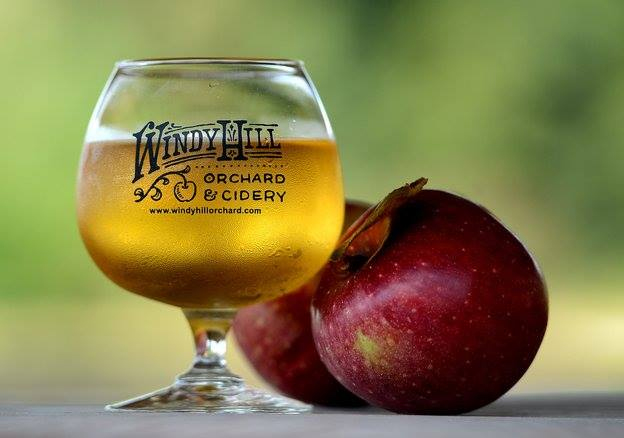 Businesses in Downtown York are changing and growing as well. The Downtown Business Committee, which consist of Main street business owners and representatives from the city and the Chamber, meet regularly to discuss marketing, shopping and foot traffic trends. It is encouraging to know that several new businesses have chosen to relocate to Downtown York! We are currently working with the city to make sure their experience in doing business is seamless. We also have several businesses that have outgrown their space and have either relocated or are currently in the process.
We continue to tackle workforce challenges by working with the our local school district and SC Works to help employers match their openings with perspective candidates. We also continue to work with the Floyd D Johnson Technology Center to create internships and programs where students can learn "Soft Skills" that will help them land and keep a job in the work force.
Please mark your calendars for the upcoming events and programs listed below. We are looking forward to a busy and productive 4th quarter!
Programs/ Workshops:
• SC Works job fair on Oct. 25th at the Recreation Center in York
• "Access to Success" will feature a panel discussion on funding and growing your business with representatives from the Small Business Administration, The Small Business Development Center from Winthrop & The Catawba Regional Council of Governments and a panel discussion doing business in York County.
Events:
• The Downtown Business will Kick off the Holiday Shopping Season with a "Shop Small Shop Local" marketing campaign on the Saturday After Thanksgiving.
• Christmas in Olde York will kick off with the Lighting of the Christmas Tree on Dec. 1st followed by a Downtown Sip & Shop. Downtown merchants will be open late serving refreshments and featuring new items and special to give you a head start to the Holidays.
• The Gingerbread Contest is free and open to anyone who would like to enter. Entries will be displayed at 1 N Congress Street, Friday thru Sunday.
• The Christmas parade will bring Santa Claus himself to Downtown York on Wednesday Dec.6th at 4:30, parade entries can be downloaded on line.
• Friday Dec. 8th "Christmas in Dixie" will be at the Sylvia Theater and feature may local artist.
• The Holly Market held at 1 N Congress Street will be open from 9am-4pm Saturday and Sunday December 9 & 10th and will feature great gift items and homemade crafts just in time for the holidays.
• The Yorkville Historical Society will once again showcase the Historic Homes of York from 3-7pm on Saturday & Sunday December 9th & 10th.
All the above activities and more details about Christmas in Olde York can be found at www.greateryorkchamber.com
View more news