Company Spotlight: SPAN Enterprises
-- Via Comporium Business Connections - Fall 2016 Newsletter --
SPAN Enterprises is not afraid to forge new paths in pursuit of truly cutting-edge software solutions. Founded in 2009, the company now has over a dozen world-class products on the market including ExpressACAForms and ACAwise, groundbreaking solutions for Affordable Care Act compliance management, reporting and e-filing.
Agie Sundaram, Co-Founder of SPAN Enterprises, says, "Overall, SPAN Enterprises creates business management tools. We're an IRS-authorized eFile provider and offer everything from simple tax extensions to heavy vehicle use taxes. Our products reach a range of users from small businesses to tax-exempt organizations to large enterprises. We sell to customers in the U.S. as well as in Canada and South America, all from Rock Hill."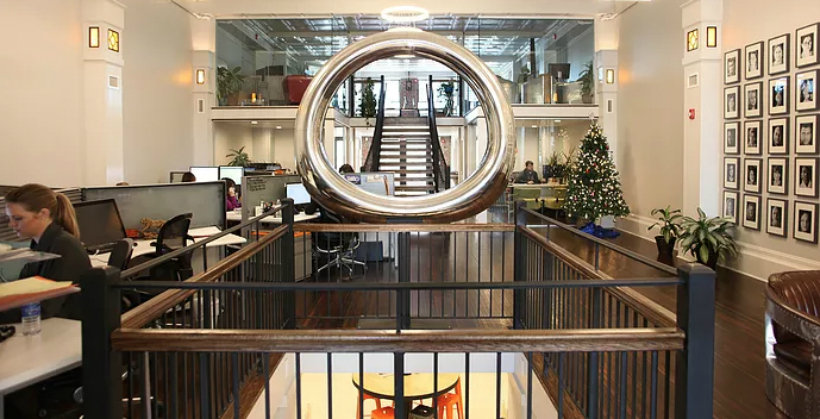 Right Internet, Right People
The choice of a small town as the location for SPAN Enterprises may surprise some. But Sundaram responds by saying, "It doesn't matter where you are, due to technology. We could be in the middle of nowhere as long as we had high-speed internet and the right people. When we first started SPAN Enterprises in Rock Hill, we just had average internet service. As we grew, we needed much more speed, and Comporium met this challenge with their Zipstream service. Thanks to Zipstream, we didn't have to move to a larger city in order to get Gigabit speeds."
He adds, "Zipstream is a fantastically priced option, and it's been a huge help to SPAN Enterprises. Since we're a completely cloud-based company — everything is online — having reliable internet is key. With Zipstream from Comporium, we never need to worry about drops or not having enough speed. It's completely out of our minds, and we can focus on growing the company."

Comporium Helped Speed Growth
SPAN Enterprises recently expanded from 18 employees to over 30. They were one of the first software developers to offer ACA products, and the response from companies has been strong, fueling the company's successful growth.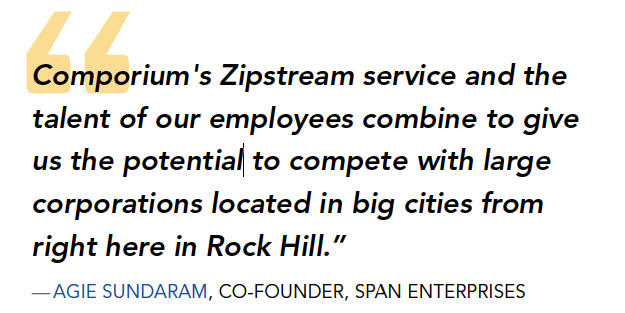 Sundaram notes, "SPAN has been awarded as one of the fastest-growing private companies in the nation for the second year in a row by Inc. 5000, and we realize that we couldn't be where we are today without supportive services from other companies. Comporium's Zipstream service and the talent of our employees combine to give us the potential to compete with large corporations located in big cities from right here in Rock Hill. It also gives us the capability to satisfy the needs of customers throughout North and South America. I believe our success proves that big things can happen in a small town."
Read More: SPAN Enterprises maintains spot on Inc. Fast 5000 national list

View more news