Coroplast attaches itself to Rock Hill plant growth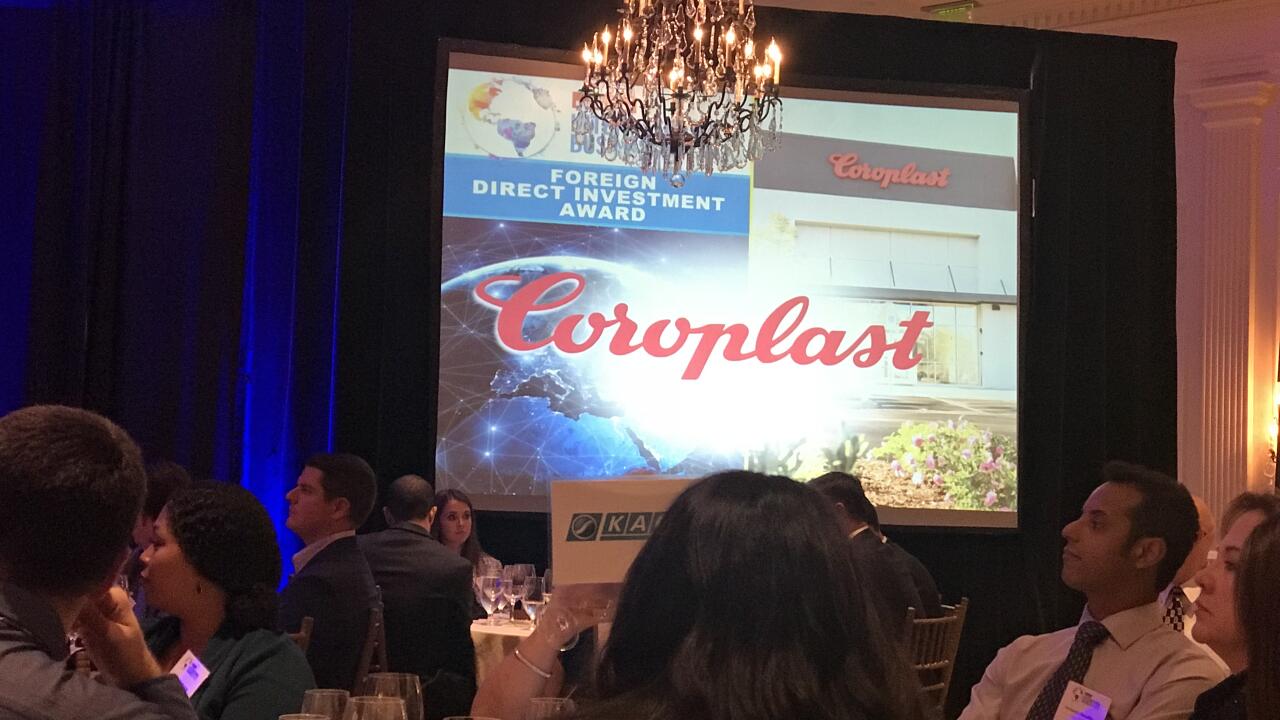 Article:
By Laura Williams-Tracy – Contributing Writer
Charlotte Business Journal

Until four years ago, Coroplast, a 90-year-old German manufacturer, only produced its technical tapes at a plant in Wuppertal, Germany, near Dusseldorf.
An initial $12 million investment in a manufacturing plant in Antrim Business Park in York County in 2014, followed by a $5 million investment two years later, has the local operations now making tapes for domestic markets.
Coroplast tapes are used by most of the original equipment manufacturers in the automotive industry in the North American Free Trade Agreement region to harness wires in vehicles. The company also serves the construction market with highly engineered tapes.
"We are able to self-produce more of our tapes rather than buy them from our plant in Germany," says Robert Alexander, executive vice president of Coroplast Tape Corp. "It's a true domestication concept for Coroplast."
With the recent expansion, Alexander says Coroplast has added new product lines produced domestically and is on track to employ 150 workers. The Rock Hill location is also a base for R&D activity and North American sales.
"We have highly engineered tapes that are difficult to make consistently, but our products perform to specification every time, not some of the time," Alexander says. "Our plant is extremely clean and efficient. That is one of our competitive advantages."
Tell me about your products.
Primarily, we manufacture wire-harness tapes. They are highly engineered. There are some for sound dampening, some for high-temperature applications, some that are highly flexible, an abrasion-resistant tape and some for bundling wire. We don't produce PVC tape; that's a commoditized product. But original equipment manufacturers have realized the benefit of utilizing the type of tapes that are lighter in weight and more durable. All of those tapes are used for the wrapping of wires in cars.
What drew Coroplast to the Charlotte region?
The market had been built up to an economy of scale that made sense to domesticate production. Our choice of Rock Hill was because we wanted to be by a major airport and in the Southeast. South Carolina is a right-to-work state, and the incentives are always a bonus. Our choice also depended on what buildings were available. It was also important to be close to a major port, and that made the Port of Charleston important in our choice.
What markets drove your growth here?
We had growth in the NAFTA automotive market and were interested in extending our market share into all other markets. We can also produce for other locales, including producing tapes for Germany if needed.
How does a renegotiation of NAFTA affect Coroplast?
One of our strengths is that we are agile and flexible and can react appropriately. We can produce in a variety of places at a variety of cost points. I'm going wait to see when the rules are known. The tariffs are affecting our industry and everyone else in the industry. What's of more concern to us is U.S. protectionism and China's environmental issues and goals. The central government of China is focused on environmental issues and plans to cut emissions at a very high number. They are also looking at battery energy supply rather than coal. That's going to drive up costs. They want to have their middle class consume their products.
What's the culture of the company?
When the family business started in 1928, it was making braided copper wires and varnishing cables. In the 1930s, we started producing PVC plasticized tape and we started with cars. Today, the company is family-managed and that keeps it entrepreneurial. Coroplast has been named a top employer in Germany every year since 2008. It's not the largest, but it's one of the best places to be employed because of its positive work culture. There's great job security, flexibility with a work-life balance and fast promotions. There's a focus on health, and we get free access to the YMCA.
View more news