From the Director's Desk: Goods Made in York County Contribute Billions to Annual Economy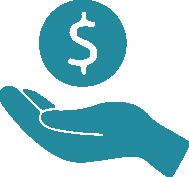 As we move into 2018, York County continues to experience positive momentum on many levels. Incomes are up and unemployment is low. Housing growth remains steady and school districts continue to grow. All the while, community planning and redevelopment initiatives are underway.
We reside in a very fortunate area. One that we must never take for granted nor find complacency in our current state. It is for that reason that we remain diligent in our efforts to stay focused and in touch with what is yet to come.
And though much focus is often placed on new manufacturing announcements, it is important to understand the what these employers and the products they make really mean for our prosperity. And when we talk about things made right here in York County, you might be surprised, not only to know the number of products, but also the value that these goods represent to our local economy.
From bearings to engine fan blades, lift equipment to seat cushions, hand tools, food ingredients and more, we have an amazing variety of products made in York County. This means employment for nearly 12,000 people, representing 11% of the county's workforce, with an average wage that is over $59,000 per year. As a matter of fact, goods made in York County represent $1.8 billion of our $9.4 billion annual economy. These jobs and products have both direct and indirect impacts, creating positive ripple effects throughout our economy year over year.
One by one, we look at these products made here in York County, and how these industries and employees help shape our economy. Just one more reason why York County is — The Location You Need. The Life You Want.
Sincerely,
– David Swenson, Director of York County Economic Development
See below for more some Made in York County Profiles:
Grasping at Straws – A Good Thing for One Local York County Industry| Made in York County | SELA, Inc.
Made in York County | Silcone: It's (in) Everything | Made in York County | Elkem Silicones
View more news