Color Me Happy – Why this Color Corporation is pleased to be in York County
Chances are you've purchased a product touched by Wikoff Color Corporation's inks and coatings. This employee-owned company is headquartered in Fort Mill, South Carolina and manufactures printing inks and coatings that are used in nearly every segment of consumerism. From pet food bags and cereal boxes to bottle labels and lottery tickets, their finishes can be found in a diverse array of products.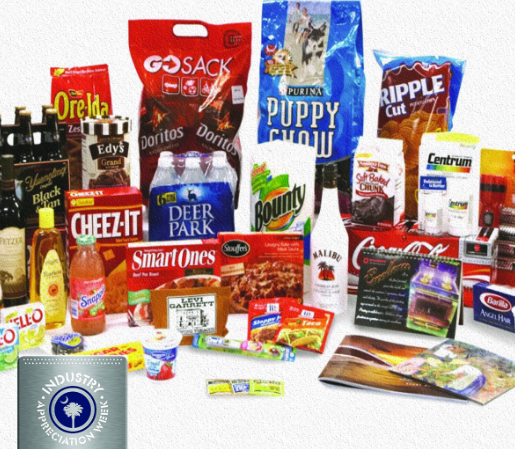 Getting their start in Charlotte, North Carolina, the company has been in operation since 1956. Wikoff moved its headquarters to York County in the 1970's has been growing ever since.

"Hiring and retaining good employees is easier when they see the quality of life that York County and the surrounding metro areas have to offer." shares Art Dennis, Director of Manufacturing for Wikoff.

The company currently has 130 employees in their Fort Mill headquarters facility and another 330 people employed at smaller branch plants across the globe.

The Fort Mill plant is one of three branches providing raw materials and products to some 25 branch plants located in the US, Canada, and the United Kingdom. In addition, they have 36 in-Plant operations within their customers' printing facilities and distributors located in Venezuela, Chile, Guatemala, Dominican Republic, Columbia and China.

As a manufacturing and distribution hub for the rest of the company, they enjoy their close proximity to I-77 and the Charlotte Douglas International Airport, a crucial aspect for getting their raw materials and products in and out.

Dennis says the company also enjoys a number of local supply chain partners, helping them to better serve their customers. "Wikoff is proud to be a part of the York County community."

Making strides in their innovation, the company recently built a $1 million state-of-the-art inkjet manufacturing facility to support their entry into the digital ink market.

Though an impressive feat, Dennis is quick to point out that Wikoff's most valued asset is its employees – each who have the opportunity to own stock in the company. "This allows them to enjoy the benefits that ownership in a successful global entity brings."

Learn more about Wikoff Color Corporation.
View more news