Investor Highlight: Jimmy Sprouse, President & CEO for York County Natural Gas Authority
Check out our latest investor highlight! We recently sat down with Jimmy Sprouse, President and CEO of York County Natural Gas Authority (YCNGA). See what he had to say about YCNGA, their history, their mission, and more....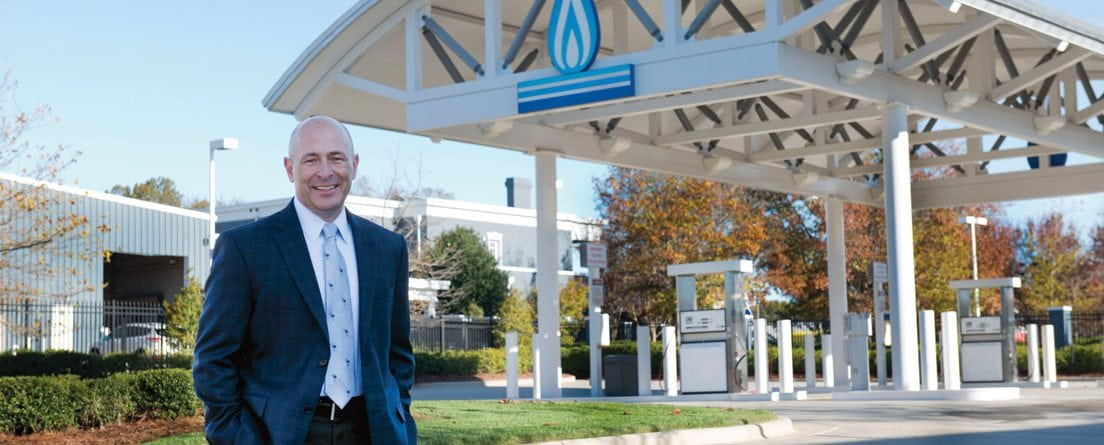 1. Tell us a little bit about your history and role with York County Natural Gas Authority?
I currently serve as the President and CEO for York County Natural Gas Authority. I am a graduate of Clemson University and have spent nearly 30 years in the utility and energy industry. While I've been in my current position for two years, I have worked in various roles within YCNGA itself, ranging from Construction Crewman to Business Development Representative to Executive Vice President.
I have actively served on numerous industry-related and community boards and committees. These include chamber of commerces, research foundations, public utility associations and economic development groups. Participation in these organizations have been tremendously helpful in preparing me for my present responsibilities.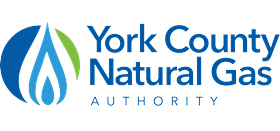 2. Can you give us a little background on York County Natural Gas Authority (YCNGA) and the territories you all serve?
York County Natural Gas Authority (YCNGA) was created by an Act of the South Carolina General Assembly in 1954. We received our first customer deposits for service in 1957. For more than 60 years, YCNGA has provided residential, commercial and industrial natural gas service throughout York County, South Carolina. In 2010, our service territory was expanded to include the Town of Blacksburg and northeastern Cherokee County.
YCNGA, along with the gas authorities in Chester and Lancaster counties, formed Patriots Energy Group (PEG) in 2003. This joint action agency enabled the three gas authorities to operate collectively to acquire natural gas supplies and construct facilities with greater efficiencies in a very competitive market. In 2010, PEG constructed a 12" transmission line to serve the three counties. This project greatly enhanced YCNGA's ability to serve its rapidly growing customer base.
In 2018, the three gas authorities created Patriots Energy Group Financing Agency (PEGFA). This joint action agency allowed its members to acquire long term natural gas supplies at a discounted rate. In August of 2018, PEGFA issued 30-year Gas Revenue Bonds totaling $832,350,000. This provided a discount of over $0.40 per dekatherm for the associated volumes.
 


3. How many customers do you all serve? What percentage would you say is residential?
YCNGA currently serves nearly 68,000 customers through a distribution network spanning over 1,700 miles. This makes YCNGA the 11th largest public natural gas system in the United States. Residential accounts, totaling 63,434 as of April 2019, make up over 93% of YCNGA's customer base. YCNGA also serves 4,400 commercial customers and 48 industrial customers.
In 2012, YCNGA constructed a Compressed Natural Gas (CNG) fueling station which serves several local fleets and is open to the public.
4. What is the mission of YCNGA?
In 2018, YCNGA held strategic planning sessions to redefine its mission and goals. From these meetings, the following mission was created:

"York County Natural Gas Authority provides safe, reliable, and affordable energy solutions to York and portions of Cherokee Counties in accordance with our enabling legislation through continuous investment in infrastructure, employees and the community for the benefit of our customers."

The focus of this statement is on safe, reliable and affordable energy solutions for the benefit of our customers.

5. What would you say are a few of the main goals at YCNGA?
The strategic plan identified five specific areas of focus: Safety, Customer Service, Financial Stability, Workforce Development and Growth Plan. We strive to make the most of every opportunity to be a leader in safety and customer satisfaction. We achieve this by empowering our employees, developing partnerships within the community and utilizing technology to fuel the growth of our infrastructure and service area.
6. How is YCNGA structured?
Considering YCNGA was created by an Act of the South Carolina General Assembly, it is therefore a political subdivision of the State of South Carolina. We are governed by a ten-member Board of Directors. The Directors are recommended by the municipalities we serve and are appointed by the Governor based on consent of the local elected delegation.
7. What else is important for people to know about the organization?
That our values are important to our daily operations. Our commitment is to our employees, our customers and the community. We strive for safety, reliability, and excellence. YCNGA's residential rates are among the lowest in the region, providing a significant benefit to our customers. Our most valuable resource is our employees who provide dedicated and superior service!

To learn more about YCNGA. You can check them out here
View more news