QEMS: Ready for Success in South Carolina
Article and photos compliments of EDGE Magazine
When Quality Electronics Manufacturing Services, Inc. (QEMS) decided to relocate operations to York County, a driving factor was the potential for partnering with South Carolina's renowned training programs, readySC™ and Apprenticeship Carolina™.
Previously located in Charlotte, North Carolina, QEMS announced in 2018 that it would create 110 new jobs and invest $7.6 million in South Carolina. The manufacturer of printed circuit boards acquired the new location with an eye toward sustainable growth in the company's products and in its workforce.
EDGE recently spoke with QEMS executives Phuong Nguyen, chief executive officer, and Hannah Pham, executive vice president, as well as quality manager PJ Marshall about the importance of South Carolina's training and recruitment programs to the company's plans for future growth.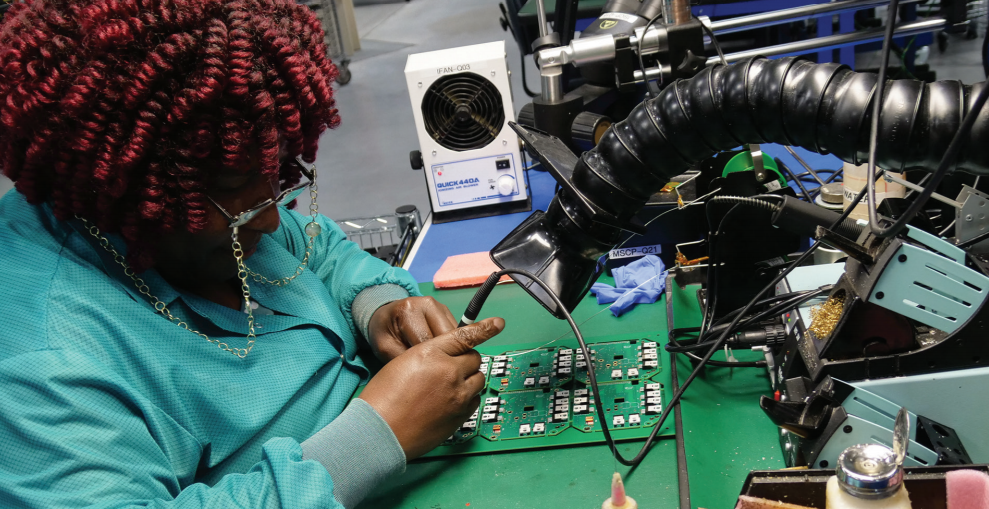 EDGE: Let's start with some background on QEMS, Inc. What does the company produce, and how long has it been in business?
Phuong Nguyen: QEMS was established in 2002, and our main product is printed circuit board assembly services. Our team is very committed to customer service excellence and producing high-quality products.
EDGE: How did you come to the decision to move operations from North Carolina to South Carolina (SC)?
Nguyen: A big reason for the decision to move was support from readySC for our future business growth. We researched and studied readySC and believed it was a win-win situation. So far, we have had a lot of leadership training provided by readySC, and we look forward to the future opportunities for great training coming up.
PJ Marshall: When we were making the decision to relocate here, our executives met with representatives from readySC. We had our training program pretty well laid out, but they helped us see the possibilities of what they offered. It really laid the foundation for what I think is going to be a great partnership.
EDGE: How important is quality to your production?
Hannah Pham: Quality is very important. With our quality policy, we talk about the about 3 big things: quality, delivery and cost. And of those three, we talk most about exceeding the expectations of our customers. Nobody is successful without good quality products.
Marshall: We operate in a very, very competitive environment where quality is everything, but from a customer's perspective it's a given. They expect it. So you have got to deliver it.
EDGE: What kind of skills does your workforce need?
Nguyen: We require a very specialized skilled workforce to produce high-quality products for the electronics industry and for our customers.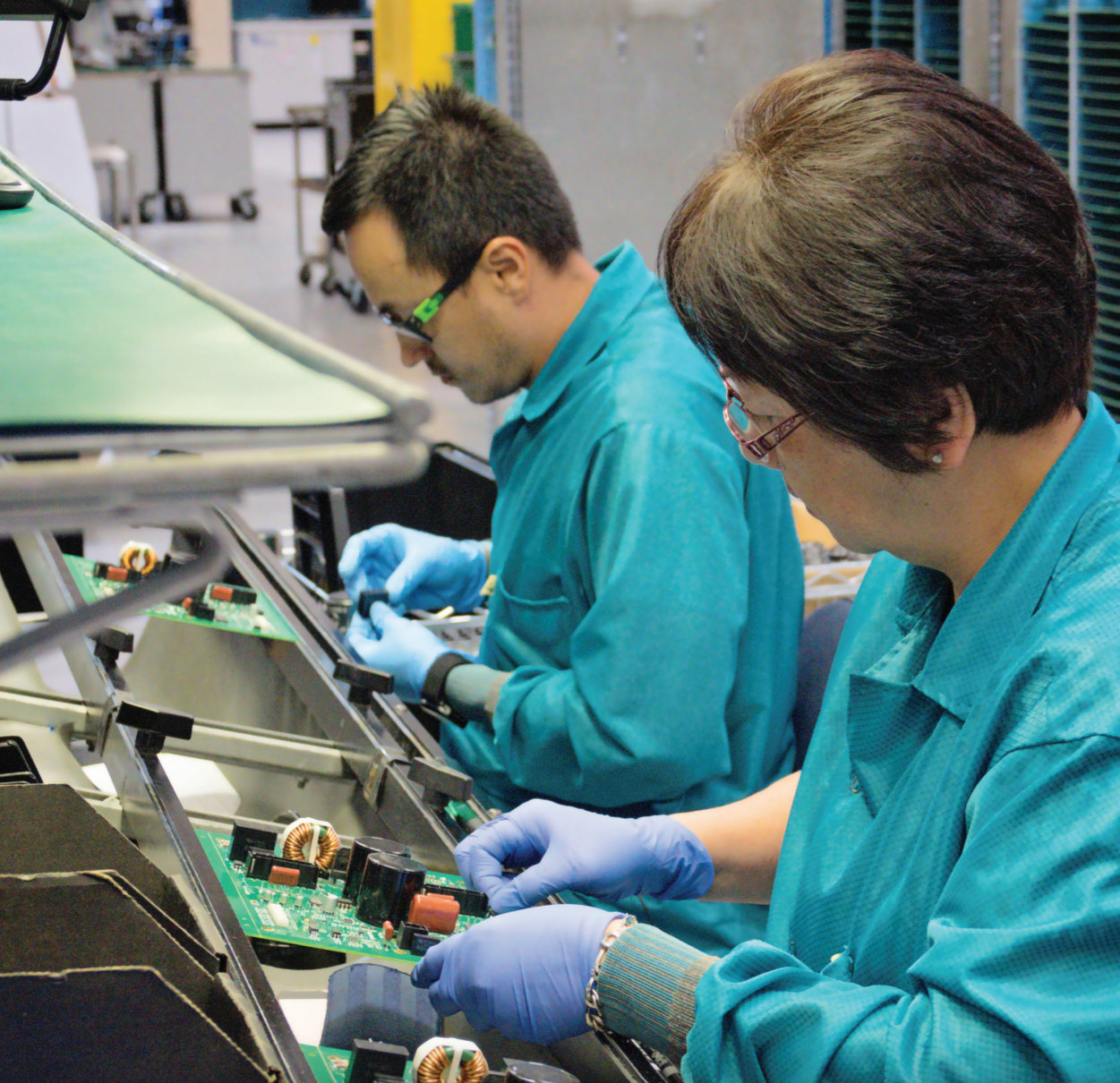 Pham: We do need some special skillsets. Engineering technician training needs are related to project development and leadership. On the electronics side, a lot of training needs are related to soldering and IPC requirements. (IPC is the Association Connecting Electronics Industries, which aims to standardize the assembly and production requirements of electronic equipment and assemblies.)
Marshall: We have an uncommon need here. By that I mean there's not a ready-made workforce for us to take advantage of. Readily trained employees are not waiting in the marketplace for us. Even at an engineering college they're not really ready for our workforce. So there are things that they need in addition to what they get in school. We want to work with the education system and readySC to put the program together to make them ready for our manufacturing environment. If that could be coupled with what we have in mind for an apprenticeship program, it would be a home run.
EDGE: How important is having a well-trained workforce to your success as a company?
Nguyen: We constantly invest in the resources and technologies we need to meet the requirements for our customers and industry standards.
Pham: A well-trained, knowledgeable person gives you confidence in what you're producing. Confidence in the best quality is what we rely on.
Marshall: The need for a skilled, detail-oriented workforce is imperative. If you don't have employees that are knowledgeable about their craft and knowledgeable about what they do, they can't perform up to the level that's going to deliver that quality consistently.
EDGE: How does readySC help with your workforce needs?
Pham: readySC brings several training options to the company, as well as ways to find the candidates we need to make sure QEMS is operating successfully.
Marshall: We're committed to getting the technology, resources and training necessary to get the kind of quality output that our customers deserve. That's what we pride ourselves in. Doing that keeps us competitive in the marketplace, and South Carolina is a great environment to launch this kind of enterprise.
EDGE: How do you see readySC, Apprenticeship Carolina and York Technical College helping with your training efforts in the future?
Marshall: What makes it exciting is the partnership that we have with readySC and the educational system here, where we can literally create the kind of apprenticeship programs we need for our business. And we're really excited about doing that.
Pham: There is a lot more that we can definitely explore with readySC, York Tech and so on.
We are glad to see all the different options for finding and training candidates to support
our business. It's been great.
EDGE: Any final thoughts?
Marshall: Just like readySC, we're flexible. We have to be. As a contract manufacturer in the electronics business, we do as much or as little as our customers want or need. And that's the same thing readySC does. It caters to its clientele based on what we need.
Pham: They provide great input into our programs. It's good to work with experienced people, and we have a great relationship with all of them at readySC.
Nguyen: Our vision is to become a national leader for technologies in the assembly business and in engineering design in the near future. We see big opportunities ahead. With readySC's support for training, we feel confident that we can partner and grow our business in SC for many years.
ABOUT QEMS:
Established in 2002, QEMS is a minority-owned manufacturer featuring complete assembly capabilities for both thru-hole and surface mount technology, including design services, automatic optical inspection, X-ray inspection, testing, potting, conformal coating and more. As a contract manufacturer, the company provides high-tech, turnkey manufacturing solutions for a variety of clients.
(Click on photo to download the full issue of EDGE)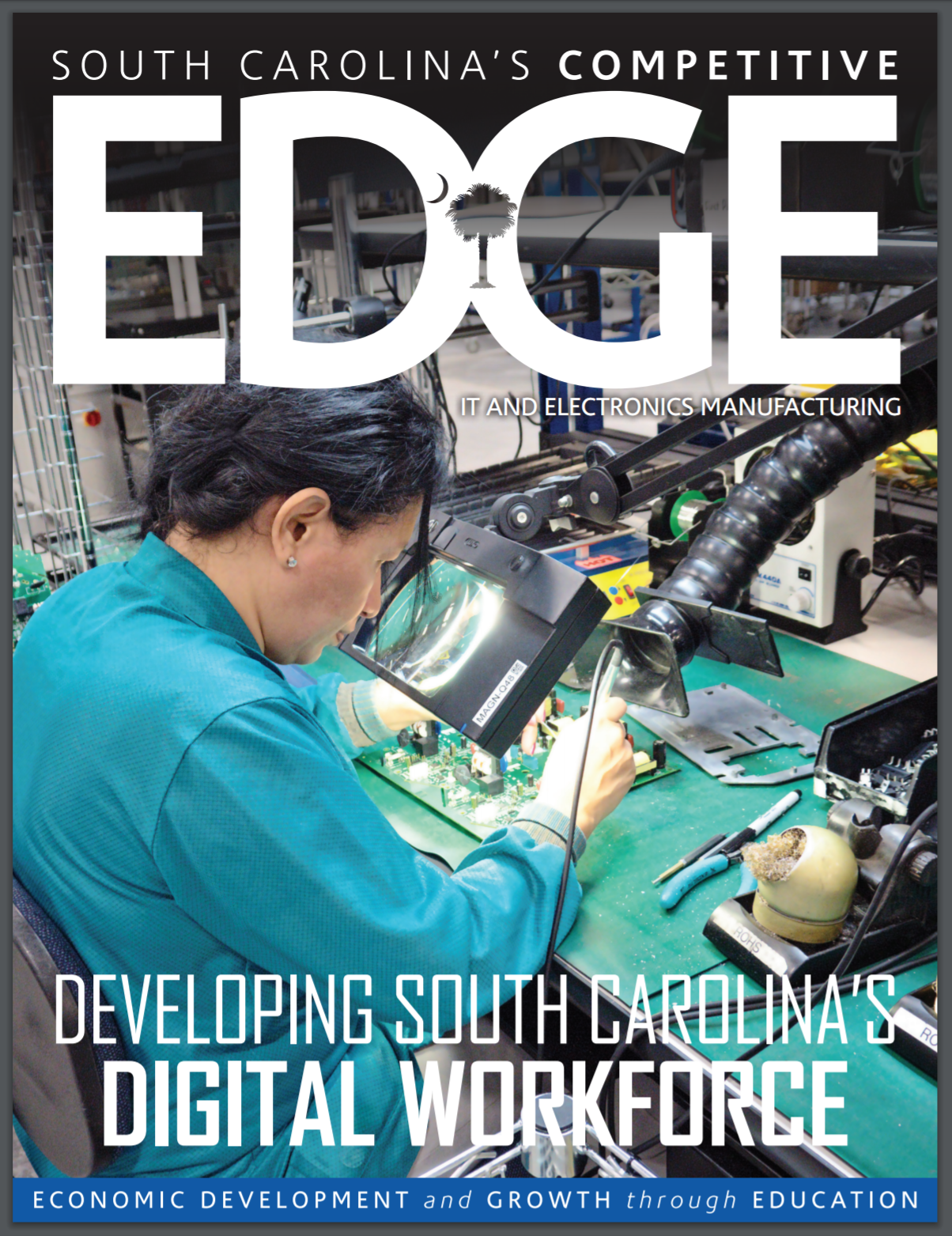 View more news