The 7th Annual York County Economic Development Summit
This year we had the honor of welcoming Laura Ullrich, Regional Economist for the Federal Reserve Bank of Richmond. She provided us with an economic update and relevant insights on the current state of our econmy.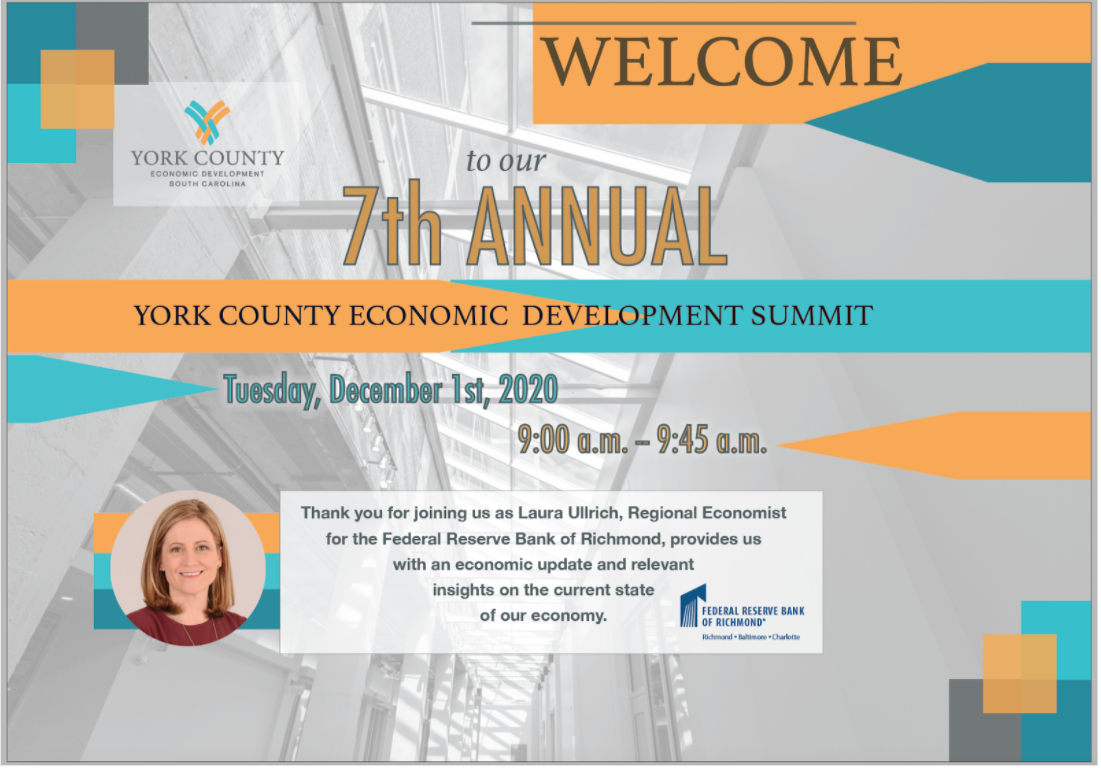 You can find the slide deck from the presentaiton here
.
You can also find the link to the recording here. It requires a quick registration in order to view.
Topic: The 7th Annual | York County Economic Development Summit
Date: Dec 1, 2020 08:37 AM Eastern Time (US and Canada)

Meeting Recording:
https://yorkcountygov.zoom.us/rec/share/MhePGL-L-mEWA0yJKe7FTq5z6ibk5E1Nv-ygIxDY82Op9oFlY5nn5TsahDatpWgY.v-AJoDzWOEaECUyo
View more news