The Third Annual Economic Development Summit Was a Success
York County Economic Development hosted their third annual York County Economic Development Summit in December. Over 100 attendees representing businesses, non-profits, government, education, and utilities came together to share best practices to encourage job growth, as well as learn about current trends impacting economic development efforts.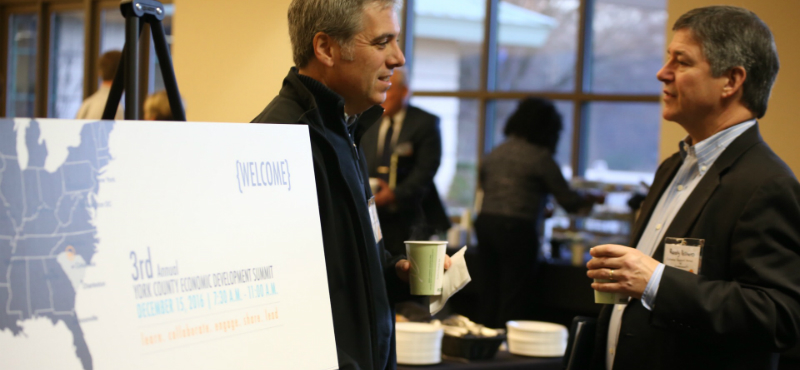 Participants were addressed by keynote speaker Roger Nielsen, Chief Operating Officer, Daimler Trucks North America. Additionally, participants were engaged by two separate panels focusing on York County's business climate and workforce development.

Photo Below: Workforce Panel weighs in on key issues. Jeff Bushardt, Senior Vice President Human Resources, Comporium - Elisabeth Kovacs, Deputy Director of Workforce, SC Dept of Commerce - Tricia Palm, Vice President of Human Resources, Williams & Fudge - Ron Roveri, Director, Office of Career & Technology, SC Dept of Education - Nancy Suddreth, Director of Human Resources, Shutterfly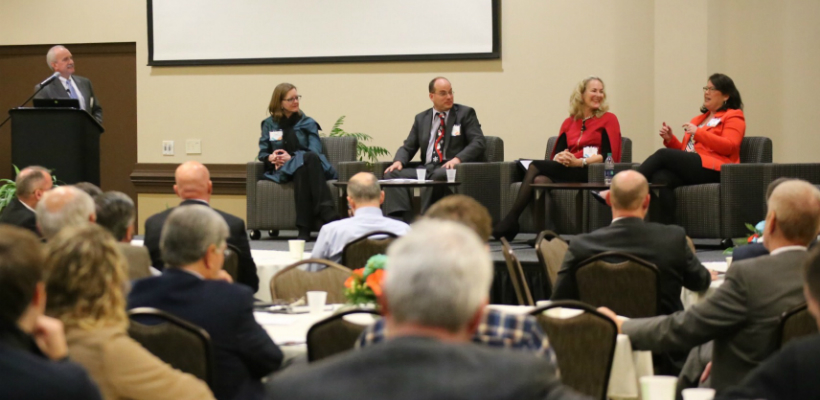 View more news