York County Job Fair 2021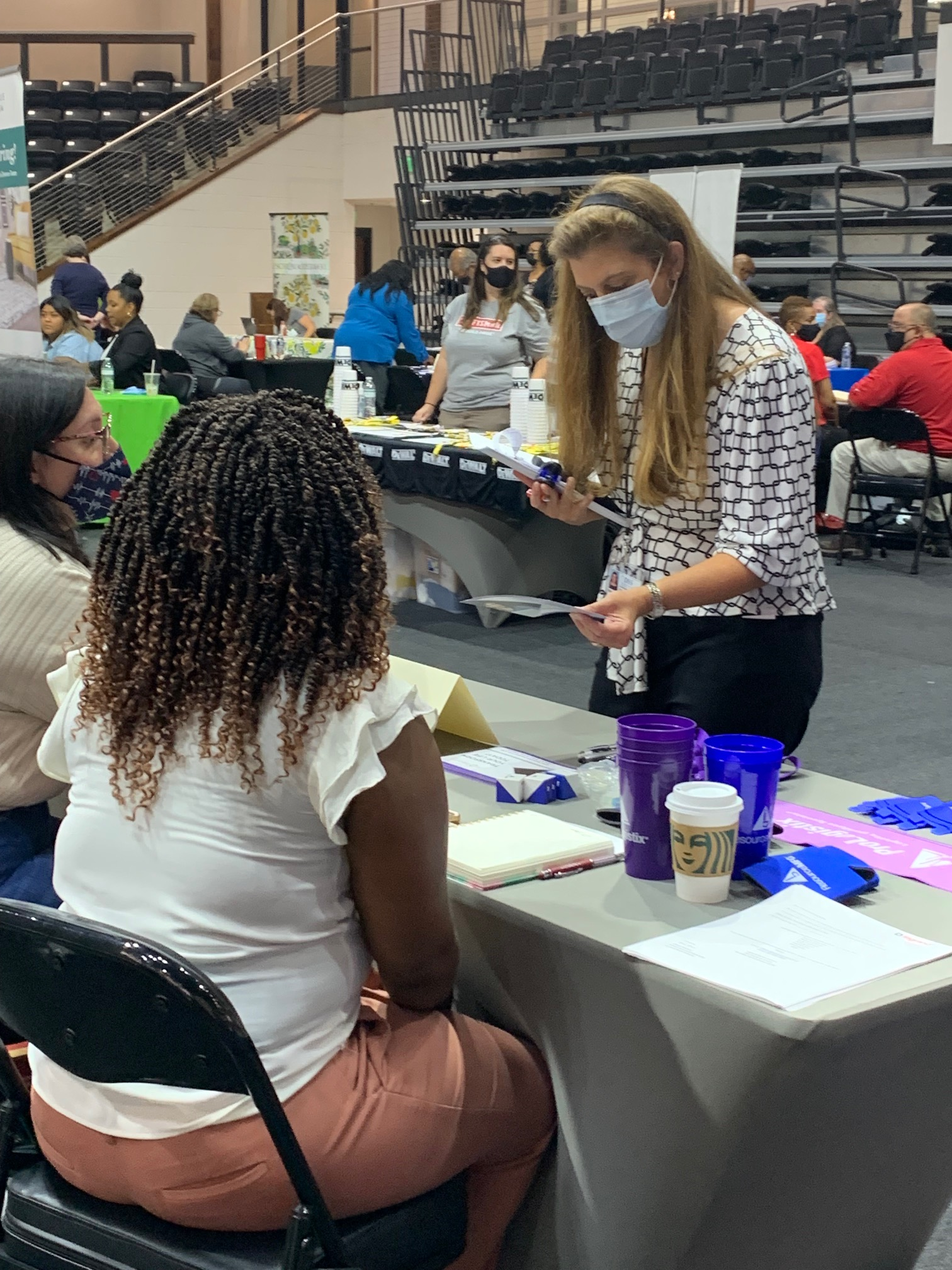 More than 40 employers recently participated in the York County Regional Job Fair. The event, held at the Rock Hill Sports and Events Center, was a group effort organized by SC Works, Rock Hill Economic Development, the City of Rock Hill, and York County Economic Development.
This was a first engagement at a job fair for many of the employers present over the past year or more. "We were excited to participate," shared Anna Mobley, HR Coordinator for Williams & Fudge, Inc. "This was our first in-person Job Fair in over 18 months."
"We are hopeful we made some great connections today that will result in us filling some open positions."
With precautions in place, the diverse group of employers filled the events center, offering job seekers over 1,000 full and part time jobs. Drawing nearly 160 interested job seekers, attendees perused the center, visiting booths and engaging with participants.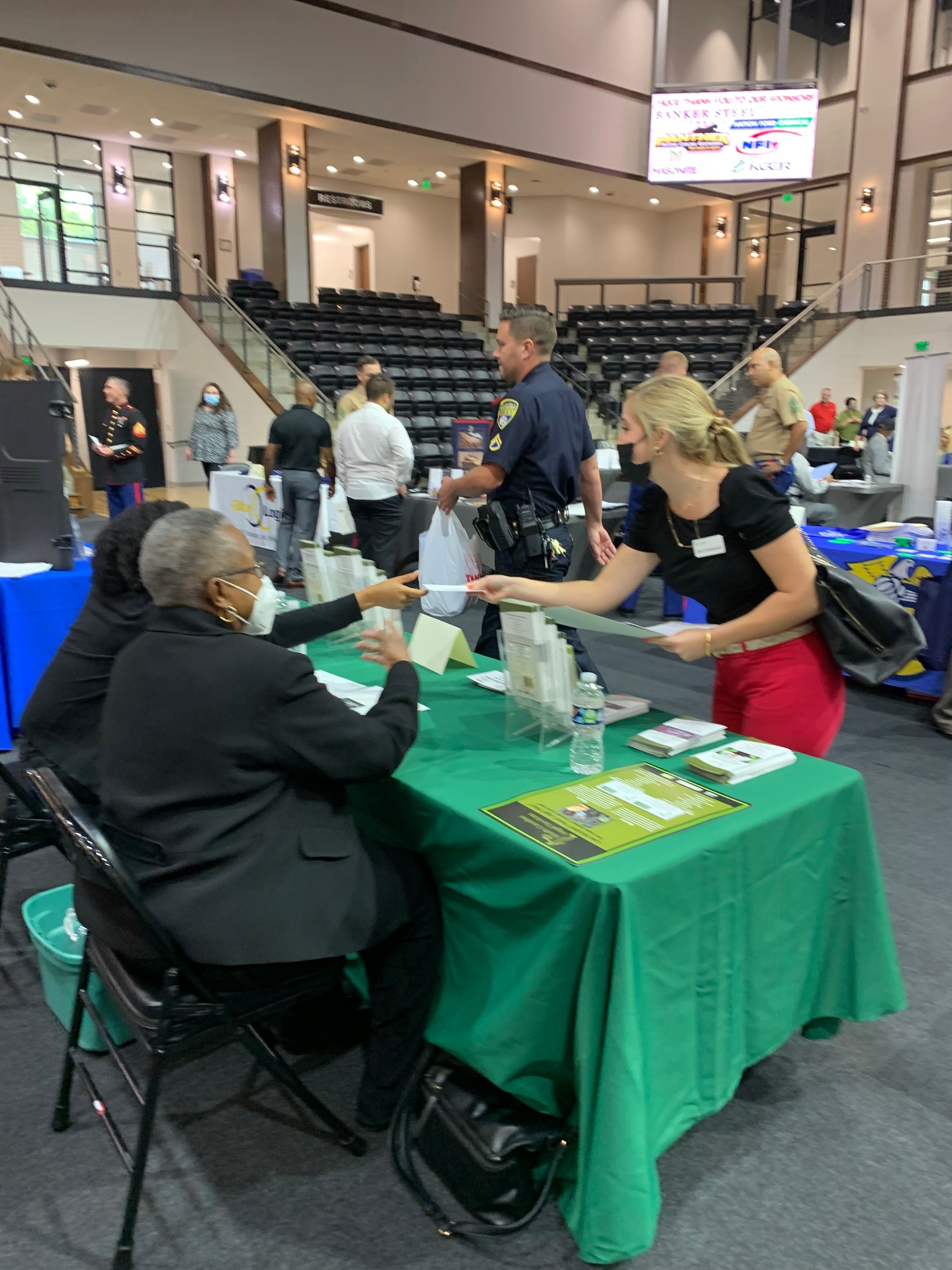 "Always great to partner with York County and SC Works to provide opportunities for gainful employment to the citizens in the surrounding areas," shared David Broadway, General Manager for NFI Industries located in Rock Hill. NFI helped to sponsor the event and were pleased with the outcome.
"We were able to speak with dozens of potential candidates and make offers to ten to twelve throughout the event. It was also a great opportunity to network with some of the other businesses in the area and share best practices."

Agencies like York Technical College, Rock Hill Housing Authority, Children's Attention Home and several others were present to assist potential employees.

For those who needed help applying for jobs online, print resumes or coaching on interview tips, the SC Works mobile career coach was on-site. The motor coach, an extension of a One Stop Job Center, is fully equipped with computers, printers, Wi-Fi and a skilled job coach who can provide one-on-one job seeker assistance.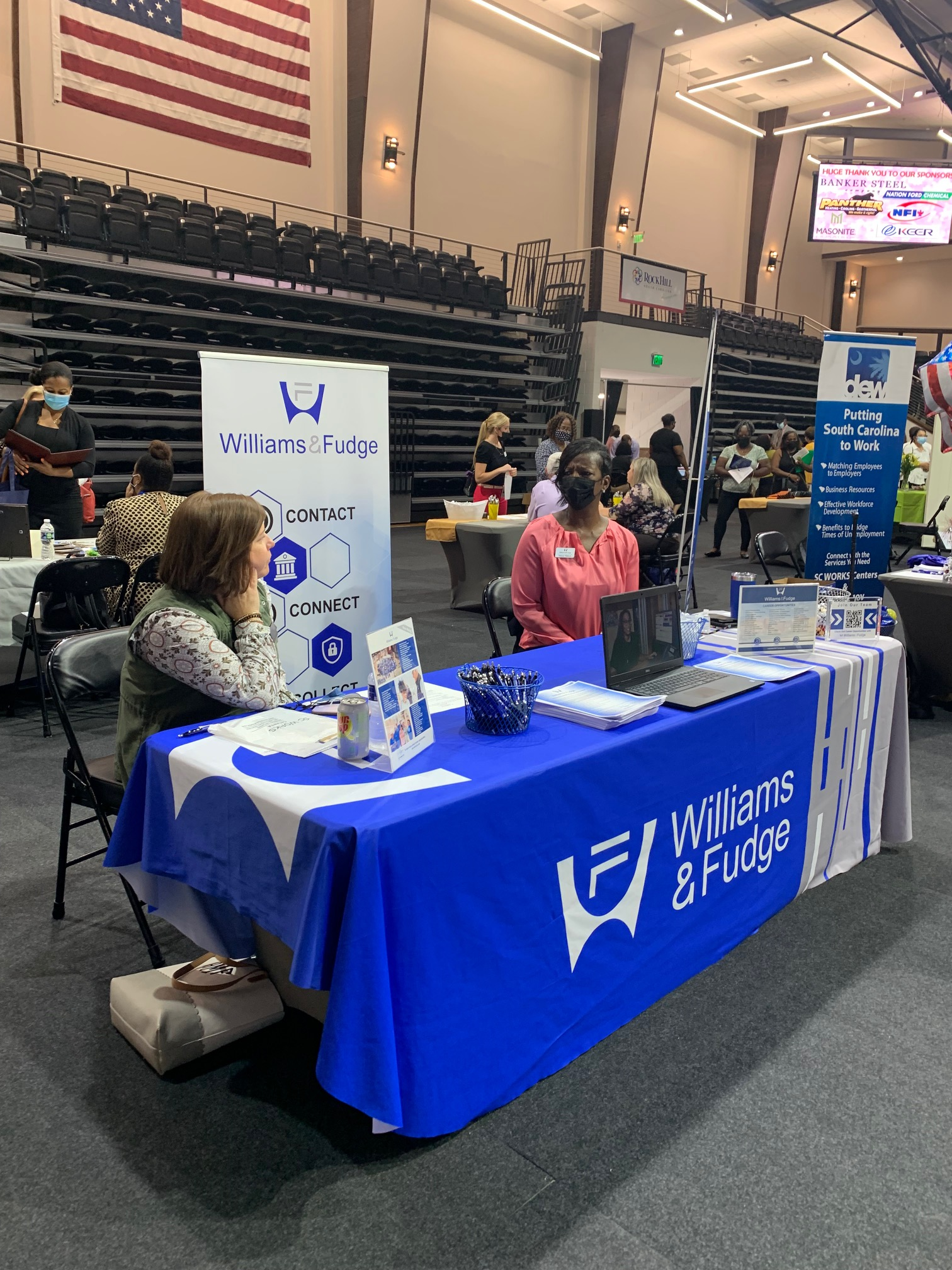 Job offerings ran the gamut across a multitude of industries including customer service, security officers, warehousing, production, machine operation, mechanical maintenance, training specialist, inventory control, internet support, lineman, digital sales, welder, senior operations manager, healthcare concierge and more.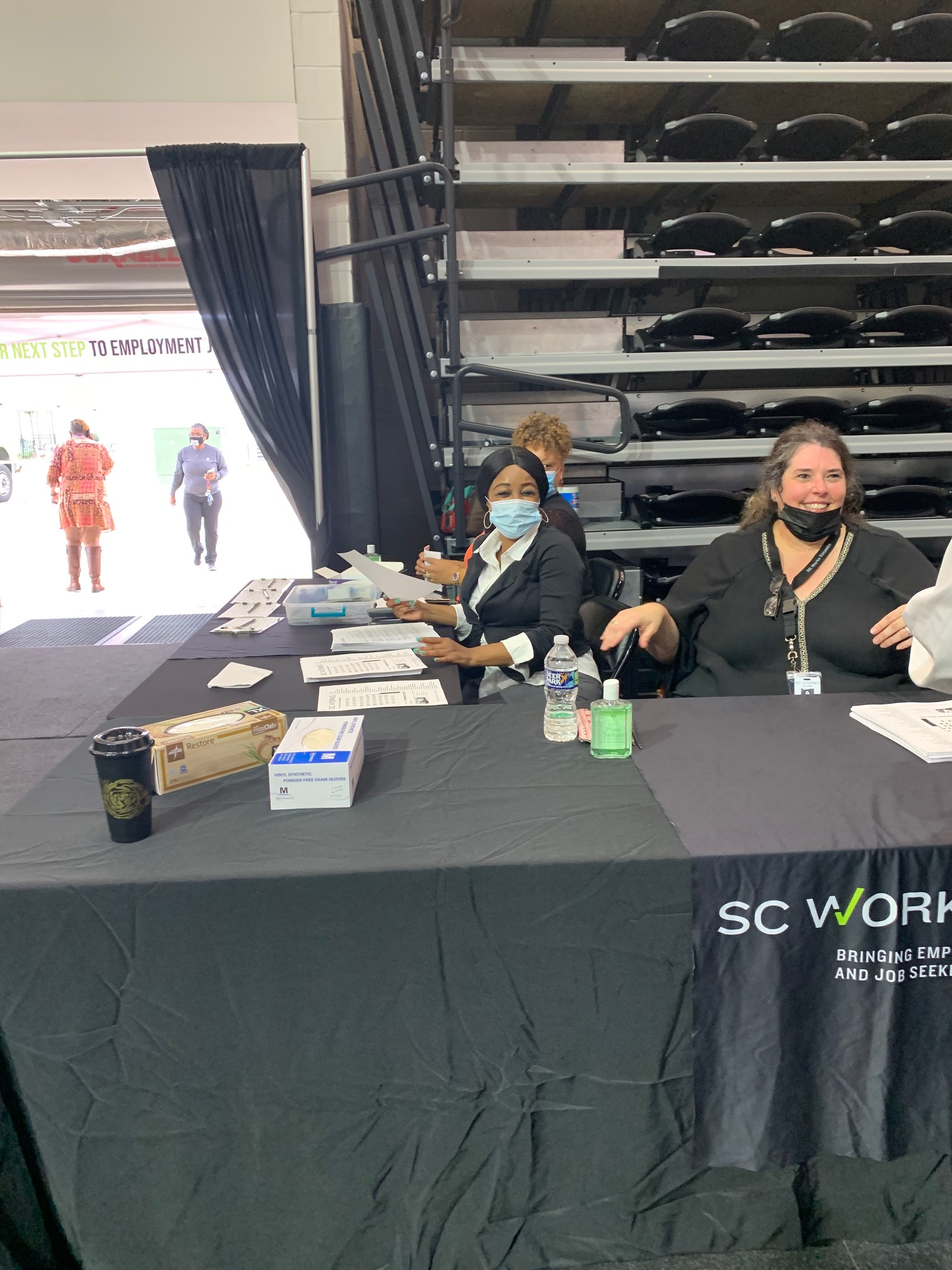 Employers included:
WEIMA America, Oxco, Comporium, Metrolina Greenhouses, Lap Tech Industries, Adecco, Domtar Paper Company, CWF Crating, Banker Steel, DecisionPath, Keer America, Unique USA, Masonite, Meritor, Panther Heating and Air, Schaeffler Group, A+ Medical, Possehl Connector Services, New Indy Containerboard, FedEx Ground, Le Grand, Nation Ford Chemical, Greif, City of Rock Hill, American Security, Elite Logistix, Coroplast Tape, York County Government, Shutterfly, Old Castle Building Envelope, York County Sheriff's Office, Bedgear, Broad River Furniture, Allegience Staffing, MacLean Power Systems, Stanley Black & Decker, All Cornhole, Transaxle, La-Z-Boy, Leroy Springs and NFI.
Corporate sponsors included:
Banker Steel, Masonite Corporation, Nation Ford Chemical, Panther Heating and Cooling, Keer Corporation and NFI Industries.
View more news