Atlas Copco celebrates grand opening of new Rock Hill facility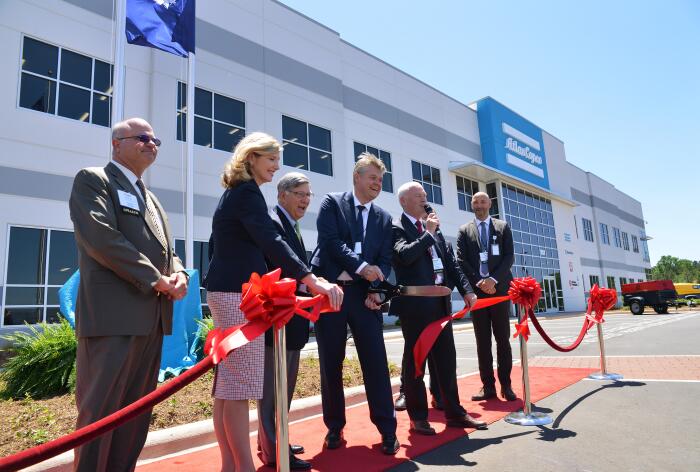 May 17, 2017 – ROCK HILL S.C. – Atlas Copco today celebrated the grand opening of its new production facility in Rock Hill with a ribbon-cutting ceremony. The $25 million plant at 1059 Paragon Way employs more than 300 and serves as the production and assembly facility for the global company's North American Construction Technique division.
A fixture in the Rock Hill community for well over 20 years, Atlas Copco built the new 197,000-square-foot plant in Riverwalk Business Park to enhance its support for the North American construction market. The LEED-certified facility, which produces generators, portable compressors and other equipment, officially opened in February 2017.
Approximately 400 employees and guests attended today's invitation-only event, which featured a VIP tour, ribbon-cutting and presentations by:
• Mats Rahmstrom, President and CEO of Atlas Copco AB (Stockholm, Sweden).
• Andrew Walker, President of the Atlas Copco Construction Technique Business Area (Antwerp, Belgium).
• Mandy Brawley, Deputy Director of Global Business for the South Carolina Department of Commerce.
• Chad Williams, York County Council.
• Doug Echols, Rock Hill Mayor.
• Peter Lauwers, President of the Atlas Copco Portable Energy division (Antwerp, Belgium).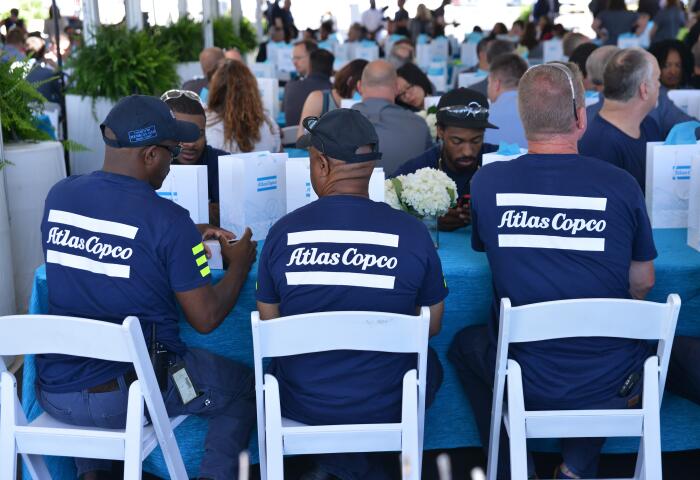 "This is a landmark day for Atlas Copco," said Scott Carnell, Atlas Copco U.S. president. "We're proud that Rock Hill, South Carolina, is home to one of our flagship sites for global manufacturing excellence."
Constructed on 34 acres in Riverwalk Business Park off of North Cherry Road, the new plant replaced the company's original facility at Waterford Business Park in Rock Hill. Riverwalk Business Park is one of Rock Hill's newest mixed-use developments.
"Rock Hill is so fortunate to count Atlas Copco as a longtime, distinguished member of our business community," said Doug Echols, Rock Hill mayor. "We've worked hard to make the kind of progress that led them to expand their operations in our city, rather than locating elsewhere. This expansion is a testament not only of their success, but also the success of Rock Hill to keep pace with such a growing, vibrant, international business. We look forward to many more years of Atlas Copco calling Rock Hill home."
The new facility achieved Leadership in Energy & Environmental Design (LEED) certification. Construction, which began in January 2016, included lean manufacturing features to enable efficient and flexible processes that are sustainable for the environment —which aligns with the Atlas Copco mission of sustainable productivity.
"We are very excited to celebrate with Atlas Copco on the grand opening of this new facility," York County Council Chairman Britt Blackwell said. "We congratulate them on their success and look forward to watching this global industry leader continue to grow and create jobs right here in York County."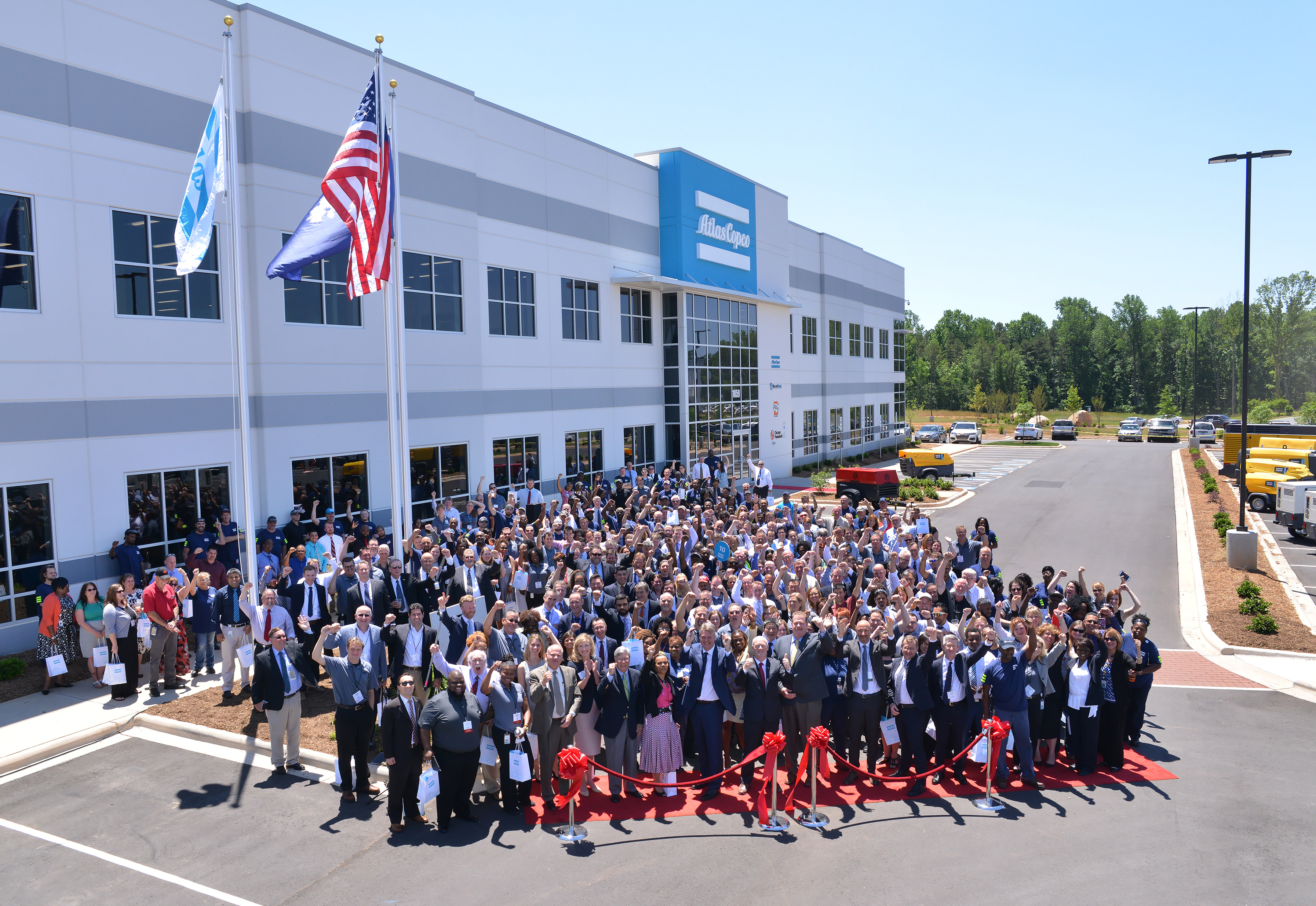 Founded in 1873, Atlas Copco produces equipment in more than 20 countries and sells products and services in more than 180 markets. The company specializes in compressors, vacuum solutions and air treatment systems, construction and mining equipment, power tools and assembly systems.
See Article from the Charlotte Business Journal here.
View more news