'Full-blown economic recovery' continues for York County
BY DAVID THACKHAM
dthackham@heraldonline.com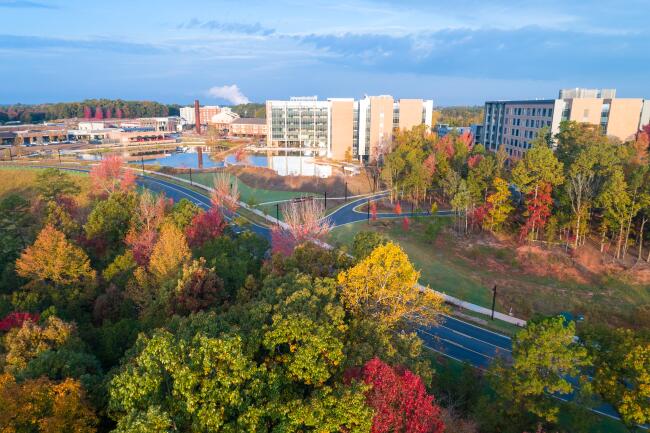 Annual job growth for York County nearly tripled the national average in the summer of 2017, according to the Bureau of Labor Statistics (BLS).
York County had the fourth-highest percentage increase of employment of the country's 346 largest counties in this year's second quarter. The national job growth rate was 1.7 percent.
Employment rose 4.8 percent in the county from June 2016 to June 2017, according to an employment and wage report published each quarter by the BLS.
York County has remained in the top four fastest-growing job growth counties in the nation for the past four quarters dating back to summer 2016.
Much of that increase can be traced to the massive investment in Fort Mill's Kingsley Town Center from LPL Financial and the Lash Group.
The 626-acre retail-restaurant complex is home to both company headquarters. The Lash Group, a health care consulting firm, announced it would double its workforce to 2,400 workers over the next several years. LPL officials say they are expanding to about 3,000 jobs.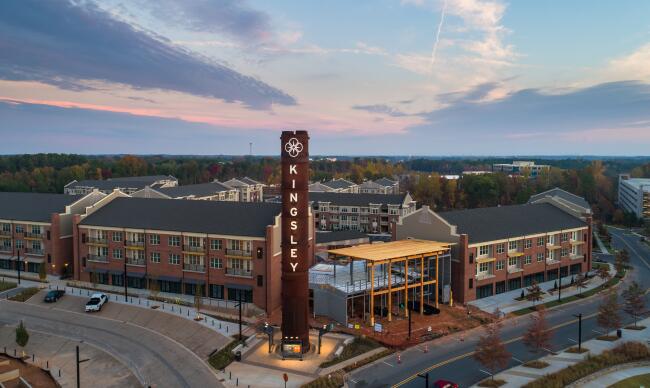 "We've had an array of folks announced over the last few years," said David Swenson, executive director of York County Economic Development. "It's been a full-blown strong economic recovery for York County."
Local economic development officials recently included information about two Fort Mill sites in Charlotte's bid for the highly sought after second Amazon headquarters.
The two sites – Kingsley Town Center and Southbridge – are among 21 possible locations listed in Charlotte's bid for Amazon to consider for its HQ2, as the project is known. Amazon is expected to name a shortlist of its options in the new year.
Swenson said earlier this year Kingsley Park and Southbridge were submitted because they are office parks with good accessibility to major roads and Charlotte Douglas International Airport.
Southbridge is a 350-acre development off Gold Hill Road, the former Charlotte Knights stadium site. Eventually, it is expected to contain about 4.5 million square feet of office space in dozens of buildings that would be mixed with apartments, retail and hotel space, according to the Charlotte Business Journal.
Swenson said York County's average annual wage per worker has increased more than 6 percent over the past year.
"We're projecting an expansion of another 20,000 people to come work in the health care, accommodations, food services and trade industries sectors," he said. "A lot of that is because we're in a growth market. There has to be a sector to take care of the people that are coming here."
The positive job growth news is happening across the nation, according to U.S. Secretary of Labor Alexander Acosta. Employers added 228,000 workers in November, and the national unemployment rate held at a 17-year low (4.1 percent), Acosta noted following the release of the November 2017 Employment Situation report.
According to the BLS, South Carolina has seen a 2.1 percent uptick in jobs from October 2016 to October 2017, growing from approximately 2,060,000 to 2,102,500 jobs. South Carolina's unemployment rate sits at 3.9 percent, the lowest level since 2000.
While the unemployment rate remains low, Acosta said wage growth at 2.5 percent is below expectations.
"Job creation, wage growth and retirement savings drive prosperity and financial security," Acosta said. "Strong growth in all is necessary."
Economists with the University of South Carolina project that the state's economy will continue to be strong in 2018. Researchers at the university's Darla Moore School of Business believe that broad-based growth should continue across most industries.
Joseph Von Nessen, a research economist, said job creation is expected to grow at 2.1 percent next year.
"Although our current economic expansion is now in its ninth year, it's important to remember that economic expansions don't die of old age," Von Nessen said. "Market fundamentals are strong and the state's economy is in a very good position as we head toward 2018."
Von Nessen said the manufacturing and professional and business services sectors have been the main drivers of South Carolina's employment growth in 2017. Construction faltered, he said, in the face of rising lumber prices.
Von Nessen said construction's slower growth is due to import tariffs imposed on Canadian lumber beginning late last year. The tariffs have contributed to higher costs for builders, he said.
According to the Moore School forecast, Myrtle Beach (3.4 percent) and Augusta (3.2 percent) earned the largest employment gains from October 2016 to October 2017. The Rock Hill area earned a 1.4 percent gain in jobs growth, according to the economists.
View more news