Lash Group could more than double current employment in Fort Mill to 2,500
Ken Elkins, Charlotte Business Journal
Senior Staff Writer
kelkins@bizjournals.com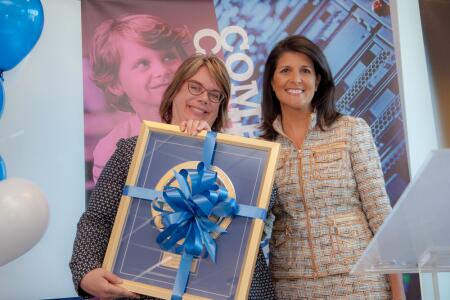 Lash Group may grow to a total of 2,500 employees as fills a second building at its Fort Mill campus.
Construction is starting on a new 173,000-square-foot building in the Kingsley development at the S.C. Highway 160 interchange of Interstate 77 in York County.
Lash already has a 250,000-square-foot building that contains 1,200 employees in Fort Mill. Most of those employees came to South Carolina when the company relocated from Charlotte and opened the facility in March 2016.
Originally, Lash predicted that it would have 1,700 employees at the Fort Mill site. Now that number may grow to 2,500, says a spokeswoman for its parent company, AmerisourceBergen (NYSE:ABC).
"The new office is equipped to handle Lash Group's growing needs and will help us to better serve our clients and patients," writes Lauren Moyer, director of external communications at AmerisourceBergen.
Earlier this week, Fort Mill Mayor Guynn Savage acknowledged that Lash had started land preparation for a second building and a 1,200-car parking deck at the Kingsley site. She says the growth in employment Lash and LPL is spurring an economic recovery for Fort Mill.
"We're just thrilled that they're satisfied" with the company's initial building in Fort Mill, Mayor Savage says, speaking of Lash's plans for the Kingsley site.
View more news