Major Rock Hill development opens first office — a host of uses to follow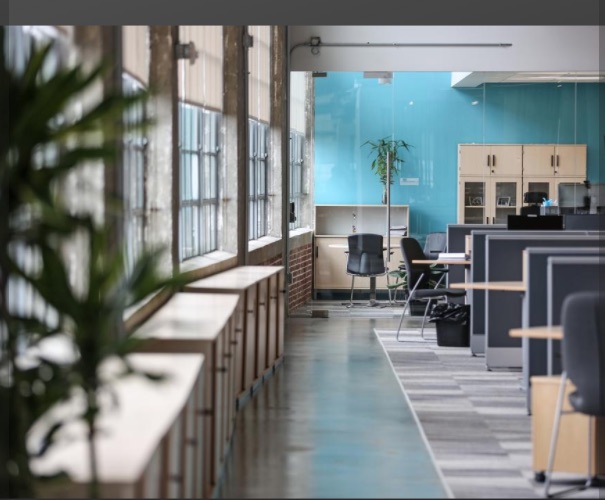 By Ken Elkins – Senior Staff Writer, Charlotte Business Journal
The first office in the $200 million University Center in Rock Hill is open with 150 employees in the Lowenstein building.
It's a relocated office for Atlas Copco Compressors Inc. and becomes the U.S. headquarters for the company's sales, services and marketing as well as for Chicago Pneumatic, which it owns.
Robert Eshelman, president of Atlas Copco (OTC: ATLCY), says there are advantages to being the first tenant in the renovated building. It has 38,000 square feet on two floors of the building.
"What a great space this is," he says. "We're very proud to be here first."
Eshelman says he eagerly awaits other development in University Center.
Next comes five other offices and a new restaurant for Lowenstein and the building next door. One of those, Skylight Steel, will occupy 20,000 square feet and bring 75 jobs from Charlotte, says developer Skip Tuttle.
"We're going to have everything we need right here," Eshelman says.
University Center already has $100 million under development including a city-owned arena that's expected to boost Rock Hill's already-impressive collection of amateur sports attractions.
Tuttle, of the Tuttle Co. in Rock Hill, says he can't disclose details of the new restaurant coming to the 1939 Building next to the Lowenstein building. But it will occupy 4,000 square feet and plans to open in the fall.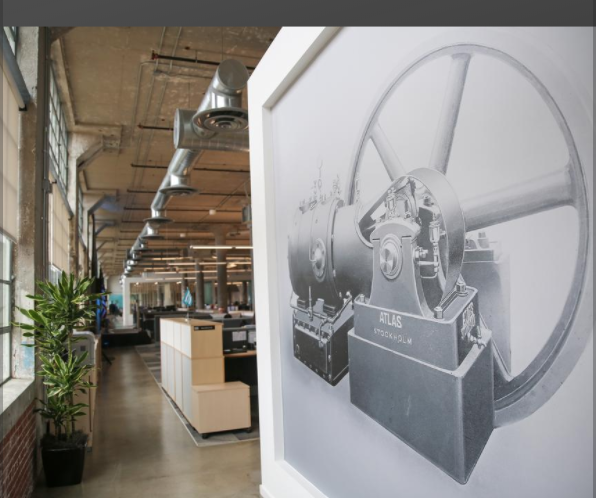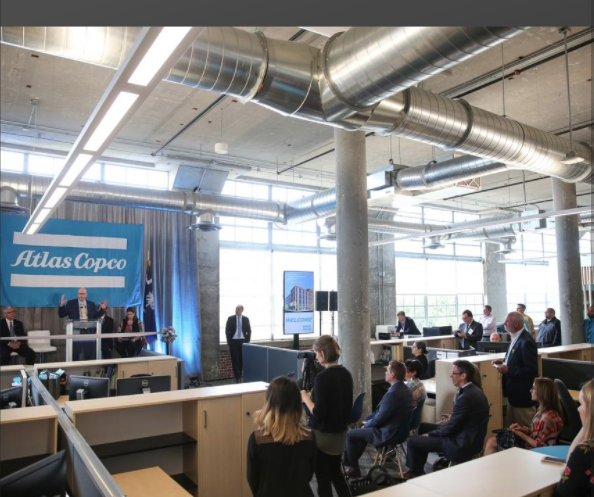 New Rock Hill Mayor John Gettys says Atlas Copco is making significant contributions to the city by being pioneers at University Center. With 23 acres on the site of the former Rock Hill Printing & Finishing plant, University Center is an effort to bring knowledge-based jobs to the city core.
"Like a phoenix, we're rising from the ashes here in Rock Hill," Gettys says.
By being the first, Atlas Copco is "the leader in the resurgence of Rock Hill," he adds.
The other residents to follow in Lowenstein and the 1939 buildings are a Piedmont Medical Center office, an academic program that will relocate from nearby Winthrop University, a new home for the Tuttle Co. and a relocated office for Keck & Wood, an Atlanta engineering company with roots in Rock Hill.
Atlas Copco has 600 employees in the greater Charlotte area including a 350-employee manufacturing plant in Riverwalk Business Park that opened in 2017. Other employees are located in distribution centers and remanufacturing sites in south Charlotte.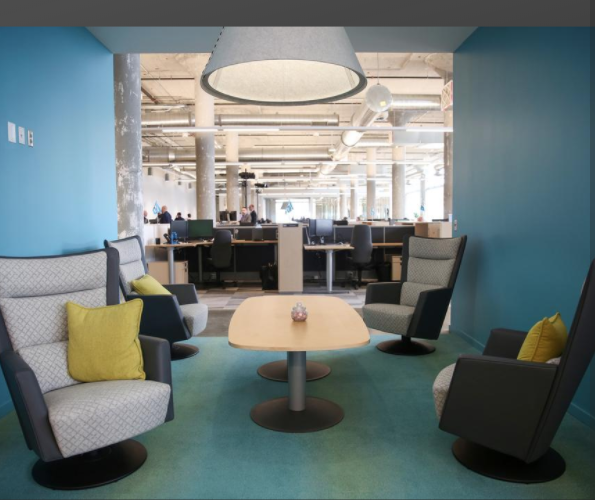 J.M. Cope Construction of Rock Hill is the general contractor on the Lowenstein-1939 Building complex. The Red Line Group did the interior space planning for the Atlas Copco offices and training rooms.
Nearby in University Center, a hotel, parking deck and the city arena are either underway or slated for construction in the coming weeks.
View more news