New retail, restaurant and office space to be part of $75M redevelopment in Rock Hill
By Ken Elkins Senior Staff Writer, Charlotte Business Journal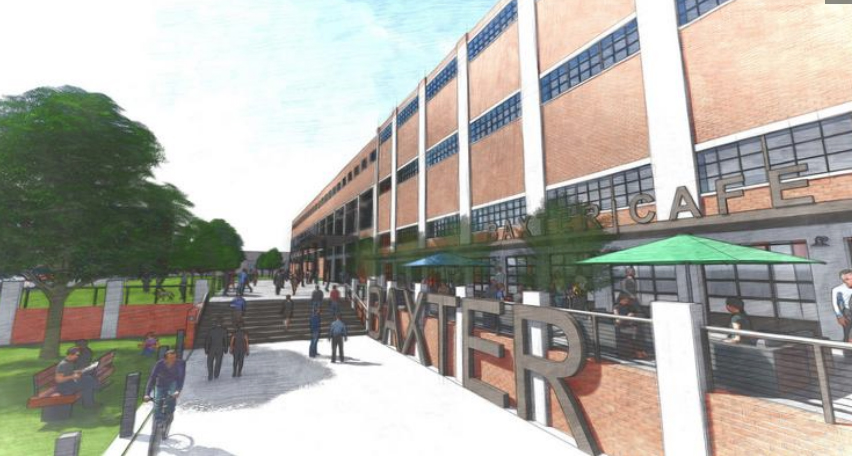 We now have the answer of what will happen to the huge distribution building next door to University Center in Rock Hill.
The Keith Corp. of Charlotte and building owner Springs Creative will partner on a joint venture to redevelop the 400,000-square-foot structure into office, restaurant, retail and events space that could represent an investment of $75 million.
"It is fitting that our new headquarters at Baxter Mill will be in the heart of the historic Lowenstein textile footprint in Rock Hill," says Derick Close, CEO of Springs Creative.
Several elements of the 23-acre University Center are already in full swing. Office users are quickly filling the 220,000-square-foot Lowenstein building, Rock Hill has plans for a 170,000-square-foot sports center and a parking garage on the site looks to be nearing completion. A hotel is also planned at University Center, and Winthrop University expects to move its exercise-science program to the brownfield project — one requiring renovation or demolition or renovation of a structure.
Brendan Pierce, office partner at Keith Corp., says Baxter Mill is taking another step in connecting Winthrop University and downtown Rock Hill.
"The redevelopment of Baxter Mill continues the successful transformation of downtown Rock Hill and Knowledge Park," Pierce says. "We believe this building and the surrounding area will quickly become the most dynamic and interesting submarket in the greater metro area."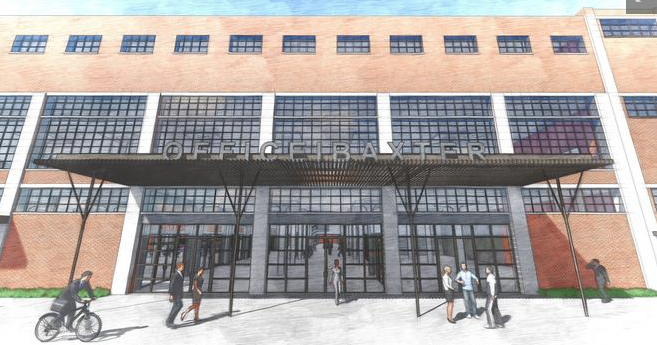 Springs Creative is now using the Baxter Mill building as a warehouse and distribution center for its collection of textile patterns. It also has a digital imaging operation there.
The original structure dates to 1946. An addition that effectively doubled the size of the building was built 10 years later.
Construction on Baxter Mill starts in early 2019, and Close expects to be in the building by late 2019. Pierce says other tenants will follow into 2020. Some of those new tenants could be breweries and large-scale events space, Pierce says.
Rock Hill Mayor John Gettys likes the Baxter Mill idea. He calls it a "progressive step forward for our community."
Baxter Mill will also include a parking deck next door, Pierce says. Outside, a current parking lot for Springs Creative will be transformed into an urban park that Pierce says will serve as the entry way to University Center.
Greg Keith, CEO of Keith Corp., says the deal came from previous relationships with Close and extends his company's investment in South Carolina.
View more news