Project Manager for York County Economic Development Graduates OU EDI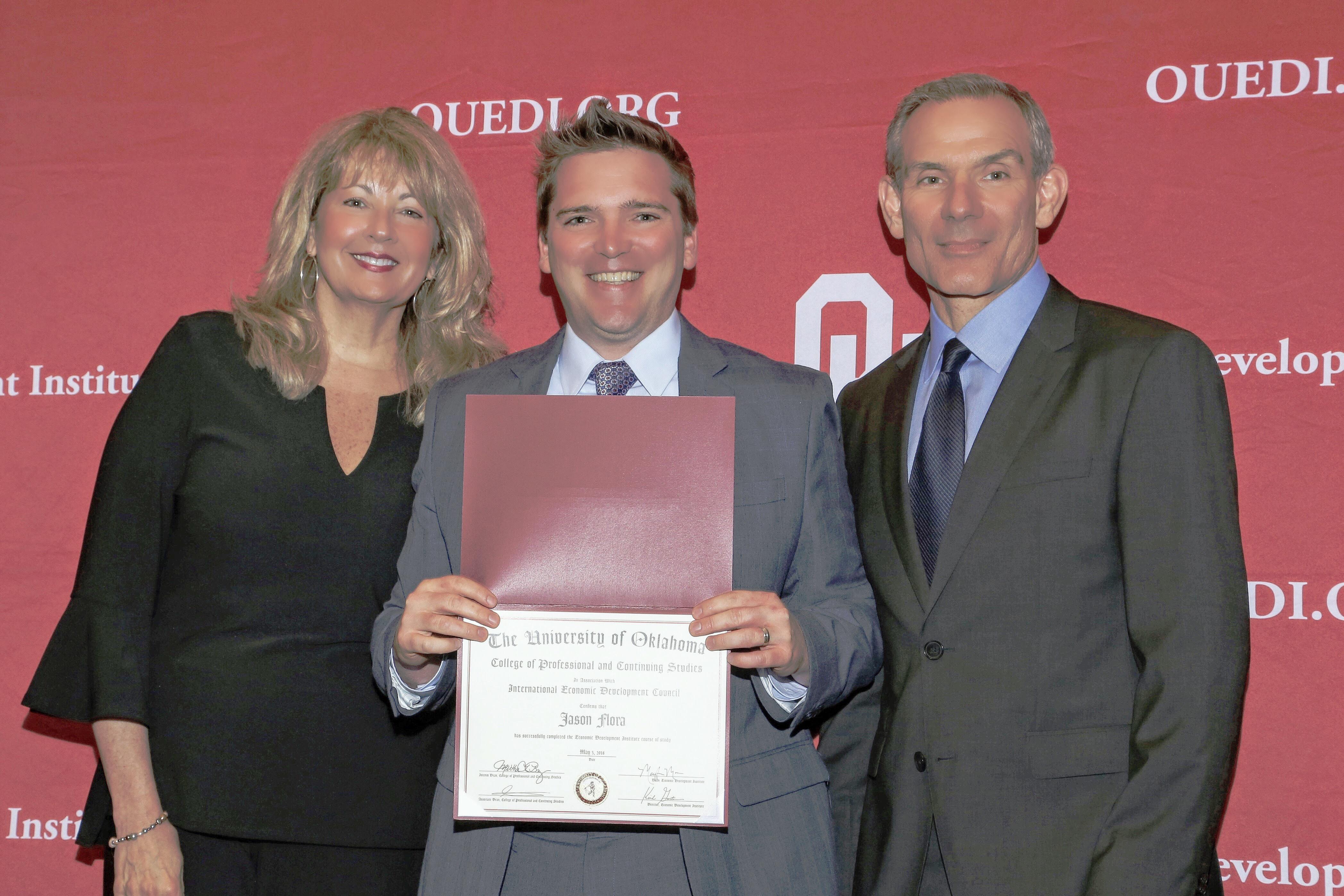 YORK COUNTY, SC -- Jason Flora, Project Manager for York County Economic Development recently graduated from the University of Oklahoma Economic Development Institute following the OU EDI Spring session held in Fort Worth, Texas.
OU EDI is an intensive 117 hour certificate program which provides a broad spectrum of advanced education for the economic development professional. Mary Ann Moon, Dean, said, "OU EDI is the premier organization dedicated to training economic development professionals. These graduates represent some of the finest economic development practitioners in the U.S. working to support their local communities. My congratulations to them."
OU EDI classes focus on three major core areas including: Business Retention and Expansion, Real Estate, and Credit Analysis, as well as areas of concentration in Marketing, Strategic Planning, Entrepreneurship, and Managing Economic Development Organizations. Students typically take 1-2 years to complete the program through a series of in-person seminars, workshops and discussion groups.
"It is key to recognize the importance of reputable certification programs such as OU EDI, shared David Swenson, Director for York County Economic Development. "There are countless critical moving parts and pieces to economic development. Individuals who seek and obtain this type of professional development, not only further their education but are able to pour this knowledge back into the communities in which they work and live. We are fortunate to now have two Certified Economic developers within our agency. We extend a big congratulations to Jason on completion of this intensive program."
About OU EDI:
OU EDI began in 1962 and is celebrating its 56th year of service to the economic development community. Fully accredited by the International Economic Development Council (IEDC), the program has trained over 5,000 graduates and remains the world's leading economic development teacher.
View more news