RoundPoint Mortgage breaks ground on $34M HQ project in Fort Mill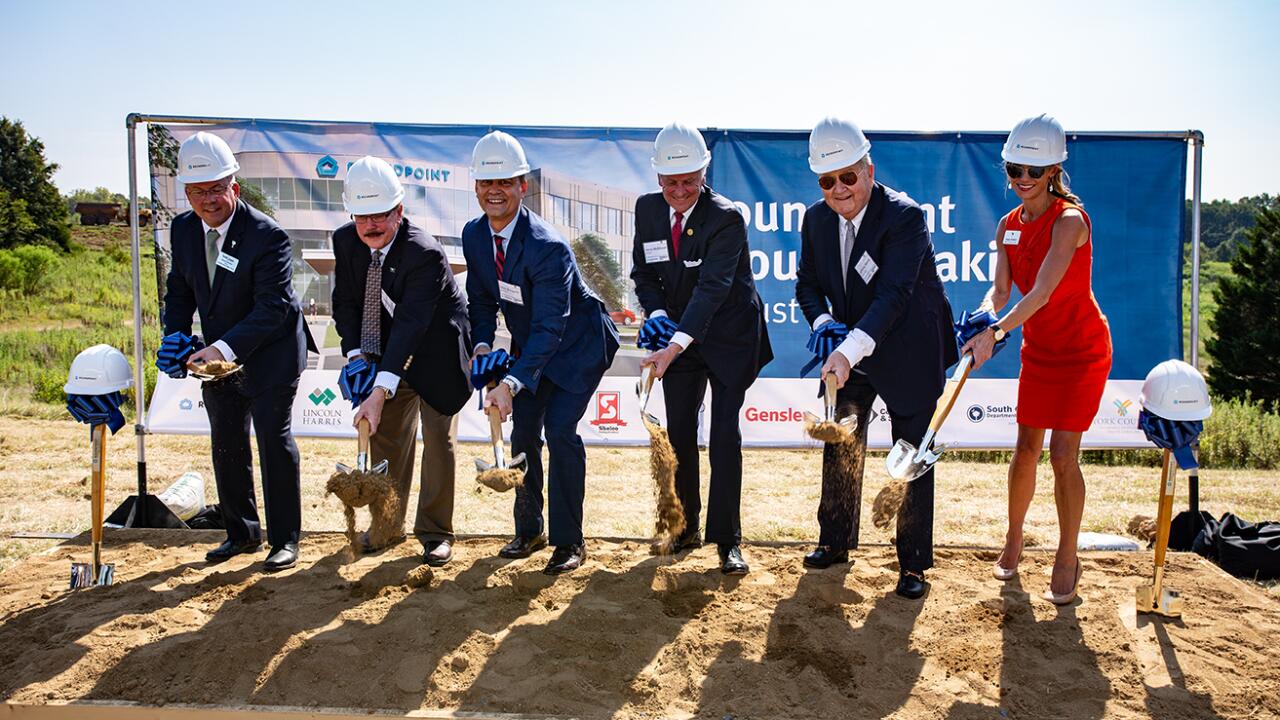 Article By:
Caroline Hudson
Staff Writer, Charlotte Business Journal
Photos courtesy of Lincoln Harris

RoundPoint Mortgage Servicing Corp. broke ground on a three-story, 150,000-square-foot building Thursday at the site of the former Charlotte Knights stadium in Fort Mill.
RoundPoint's building will be the first in the 350-acre Southbridge development, a live-work-play, mixed-use project by Charlotte-based Lincoln Harris. Lincoln Harris, which is working with property owner The Cato Corp. (NYSE:CATO) on the project, envisions Southbridge to eventually grow into 4.5 million square feet of office space, 600 residential units and up to 400,000 square feet of retail over the course of a two-phase development.
RoundPoint expects its $34 million headquarters project to create 1,100 jobs in the region. The mortgage company is currently located off of Billy Graham Parkway near Renaissance Park in Charlotte.
Thursday's event attracted South Carolina Gov. Henry McMaster, who spoke of the importance of bringing business and jobs to the state.
"You're changing things here. This is a big deal," McMaster told the crowd gathered at the site Thursday. "Nobody's got more potential than we do."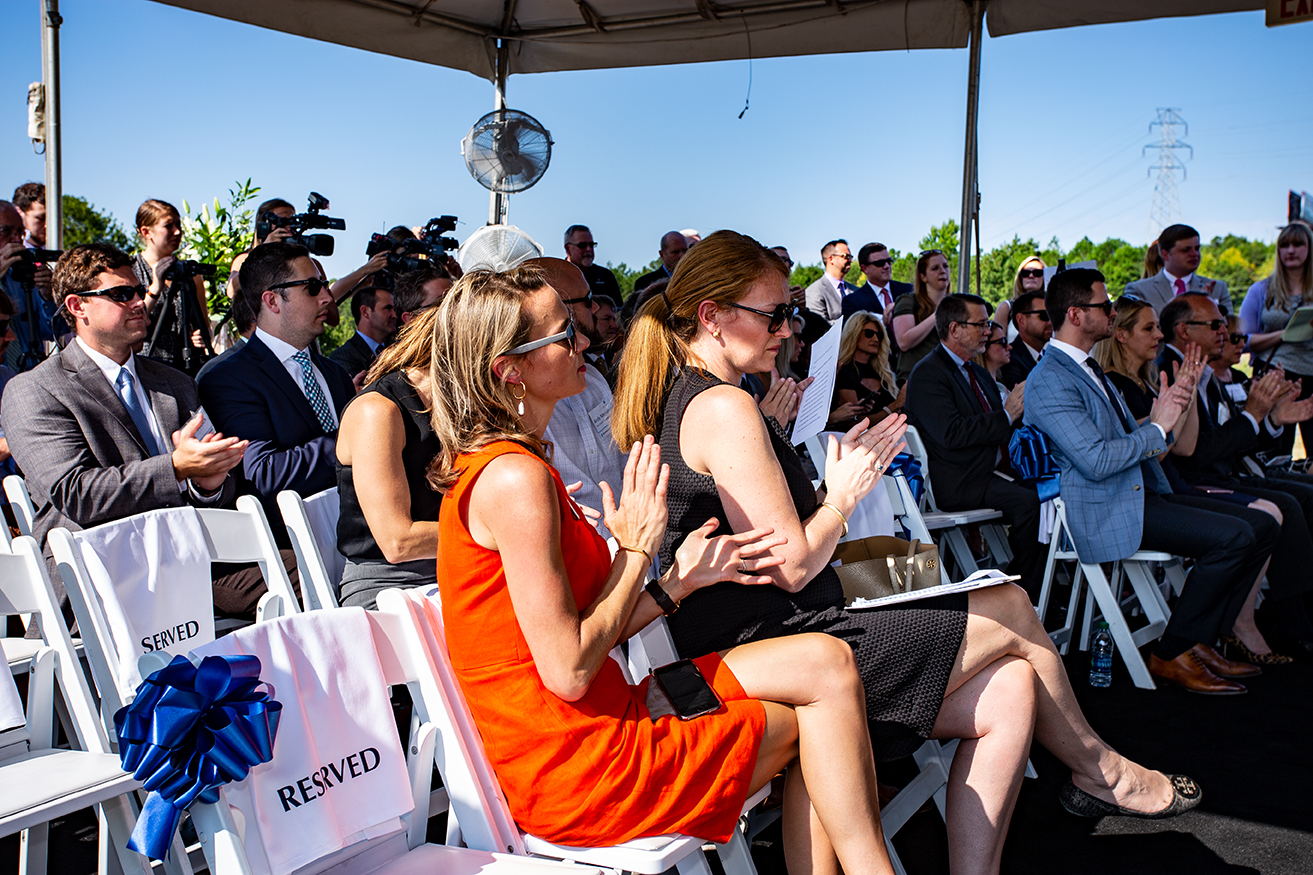 RoundPoint is expected to qualify for tax incentives in the state of South Carolina — incentives that could bring millions of dollars back to the company. York County qualified to receive $500,000 from the S.C. Coordinating Council for Economic Development to help prepare for the RoundPoint building.
"This marks a seminal moment in the history of our company. This is literally where we're laying the foundation for the future of RoundPoint," says Kevin Brungardt, chief executive officer at RoundPoint Mortgage.
Brungardt says he hopes the new headquarters will act as a catalyst for growth in the surrounding area.
"As our ship rises, all ships are going to rise," he says. "I want this to be a place that my kids, my grandkids, their grandkids, would want to work at. I want to leave that type of legacy."
The Charlotte Knights played at the future Southbridge site for 24 years, prior to moving into the $54 million BB&T Ballpark in uptown Charlotte in 2013. Cato bought 300 acres of the site in 2012, planning to build a distribution center there. The retailer later bought the old stadium and leveled it, signaling the start of its new partnership with Lincoln Harris.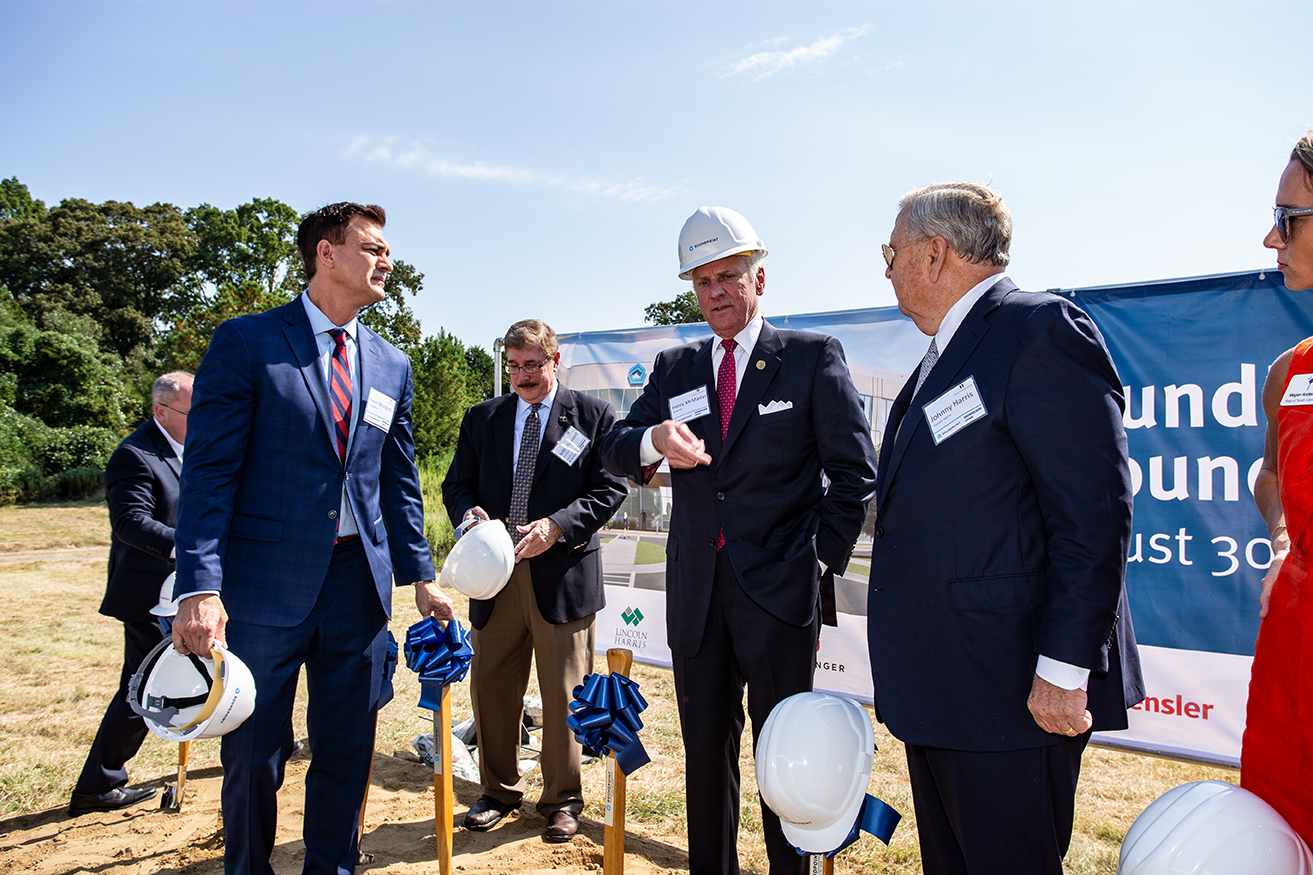 York County then approved zoning for Southbridge in 2016.
Lincoln Harris CEO Johnny Harris thanked Cato for allowing his company to develop the land, adding the initial idea for a distribution center would have been a "waste of an opportunity."
Harris says he envisions a development that is not a regular office park, but rather caters to younger generations by offering more. He notes the rapid growth and development occurring in York County now.
"It's not only a great county, but it's a great location near a wonderful airport," Harris says. "There is no better place right now than the state of South Carolina."
RoundPoint Mortgage currently employs more than 500 people in the Charlotte region. It services about $80 billion in mortgage assets and is in the top 15 largest non-bank, mortgage-service companies in the nation.
RoundPoint hopes to move into the new headquarters in Fort Mill by the third quarter of 2019.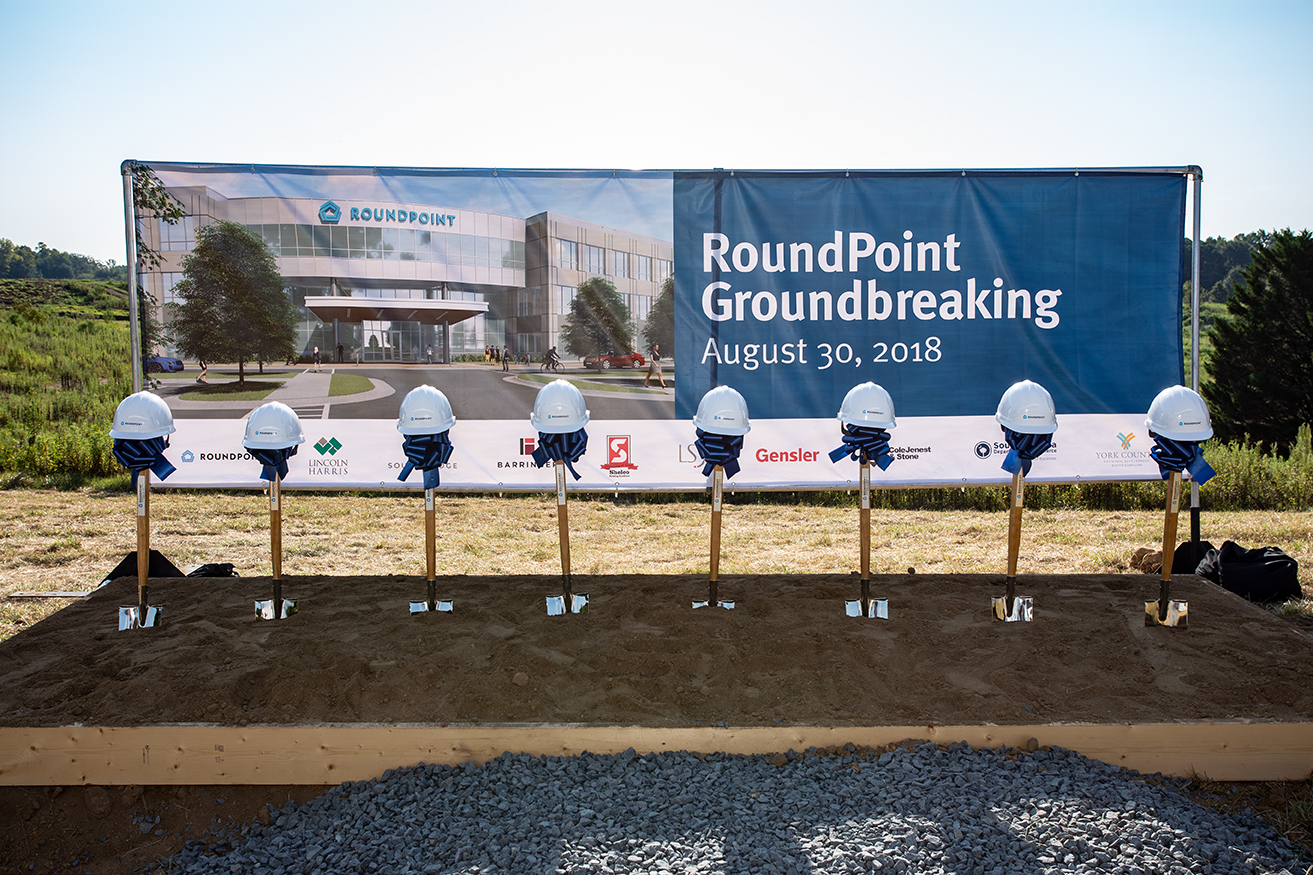 View more news