This developer is betting big on Charlotte area's role in e-commerce boom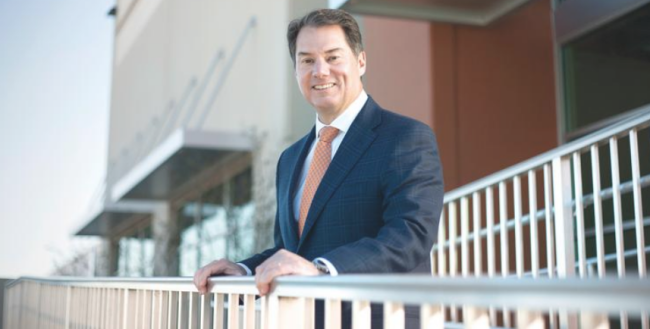 By Ken Elkins 
Senior Staff Writer, Charlotte Business Journal
A Florida industrial developer will bring 1.2 million square feet to two sites in the Charlotte-area market this year to take advantage of what he believes is an e-commerce revolution. McCraney Property Co. is investing millions of dollars in a proposition that Charlotte and smaller cities like it are perfectly suited to profit as shoppers increasingly turn to ordering products online. 
As that happens, company founder Steven McCraney reasons, distribution buildings will be needed by the millions of square feet to get those items to homes and businesses in a day or just a matter of hours.
"Warehouse is the new retail," McCraney says.
McCraney calls Charlotte and other smaller markets like Nashville, Tenn., and Orlando, Fla., "B-plus cities." The metro areas like Atlanta he calls "A cities." 
But it's those B-plus Southeastern cities that will see "giant growth opportunities" as shoppers continue to rely on online purchases, McCraney says.
Charlotte, McCraney believes, has several things going for it to ensure growth will continue locally. The city has a great education system and "terrific weather" that will ensure that e-commerce purchases can get to their destinations.
"And Charlotte has an airport from where you can fly pretty much anywhere in the world," McCraney says.
The $25 million project that will become McCraney Property's 500,000-square-foot shell building in Riverwalk Business Park had its foundation laid about 20 years ago.
"It goes back almost a generation," says Mark Mather, principal at Riverwalk in Rock Hill.
Mather's business associate worked with McCraney during the early days of his career. When McCraney started looking at Charlotte for speculative industrial building sites, introductions were made.
Mather was developing the 315-acre Riverwalk Business Park and was open to the idea of a partnership for a speculative building there.
Now the 507,250-square-foot building is nearing completion. Contractors are finishing up the structure and paving the parking areas. Roads are the next priority when the weather dries a bit.
McCraney hired former Riverwalk developer Dave Williams to head up the Southeastern segment of his business. That covers Charlotte, Atlanta and Savannah, Ga. He hired Foundry Commercial and its managing partner, Warren Snowdon, and broker David Hanna to represent the company in leasing the Rock Hill building.
Riverwalk is one of two sites McCraney plans to develop in the region. The second one is in Charlotte, where five buildings totaling 610,300 square feet are targeted for a corner tract at Billy Graham Parkway and West Boulevard.
The project, called Airport South Business Park, will contain buildings ranging in size from 99,900 to 154,000 square feet. It will break ground during the second quarter.
McCraney started his company in Florida with a 1997 purchase of 1 million square feet of industrial space at $18 a foot. He sold it eight years later at $97 a foot.
That cash launched the idea of building shell distribution buildings in south and central Florida and leasing them to companies that needed warehouse and fulfillment space, many for e-commerce operations.
Now McCraney Property has a 7-million-square-foot bet on that idea, spread across business parks in the Carolinas, Georgia and Florida. Customers include Toyota, Walt Disney Co. and printable apparel wholesaler Bodek and Rhodes Inc., which leases space from McCraney in Orlando.
In Rock Hill, he says that early indications foretell that a tenant for the huge distribution building won't be hard to find. The structure is receiving lots of views by the industrial and distribution community.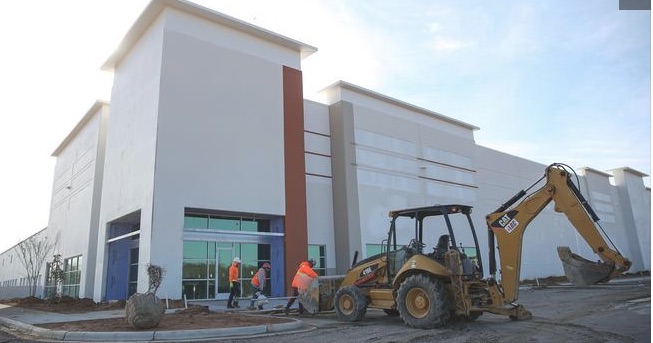 "I'm really pleased with the reception we are getting," McCraney says. He hopes Logistics 77 @ Riverwalk will find a single tenant that will take the entire building. But real estate brokers and recruiters are showing it to smaller tenants as well.
To McCraney, his move into the Charlotte market feels like a sort of homecoming since his Scottish ancestors settled in Mecklenburg County four generations ago. Two of the children of the immigrant family actually settled in Rock Hill. "It's funny how life comes full circle," McCraney says.
The coincidence repeated itself in other markets. "I was born in Atlanta; we're building in Atlanta," McCraney says. "I was raised in Jesup, Ga. (a suburb of Savannah); we're building in Savannah."
But most importantly for his arrival here, local residents identify with Charlotte and the surrounding region, he says, giving the area a "strong sense of community."
To a man who puts three horizontal bars on every building he develops to represent his three grown daughters, family and community are important — vital even. "Those are my girls," he likes to say, pointing to the soon-to-be-painted logo on Logistics 77 @ Riverwalk.
View more news