University Center in Rock Hill gains hotel, university program, other tenants in $200M redevelopment project
By Ken Elkins
Senior Staff Writer, Charlotte Business Journal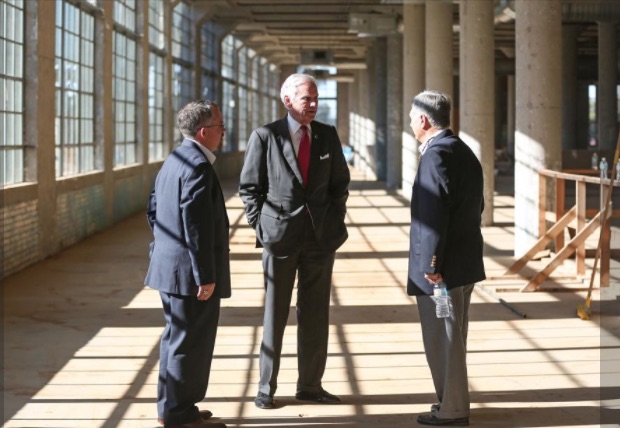 Sand Cos. Inc. of Minnesota will develop a 110-room hotel in Rock Hill's University Center as some of the first new tenants for the redevelopment of the Rock Hill Printing & Finishing site are announced.
Plus, Atlas Copco confirms that it's moving 70 employees to the $45 million Lowenstein building at University Center. The move from Old Town Rock Hill was first reported by the Charlotte Business Journal in August.
And Winthrop University will move its exercise science program of faculty and students to University Center, the school announced.
Considering the previously announced Keck & Wood engineering plan to move its 15-employee Rock Hill office into the Lowenstein, about half of the 225,000-square-foot complex is leased, says developer Skip Tuttle of the Tuttle Co. Tuttle is heading an investment group that is redeveloping the Lowenstein and the 1939 Building attached to it.
In 2018, five projects will be under construction on the 23-acre project on the site of the former Springs Industries Inc. mill. When complete, about $200 million will be invested in University Center.
"It's a transformation project" for Rock Hill, says Rock Hill Mayor Doug Echols. That includes a 170,000-square-foot indoor athletic center planned at University Center, which city officials could have a $10 million economic impact each year on tourism and other local industries.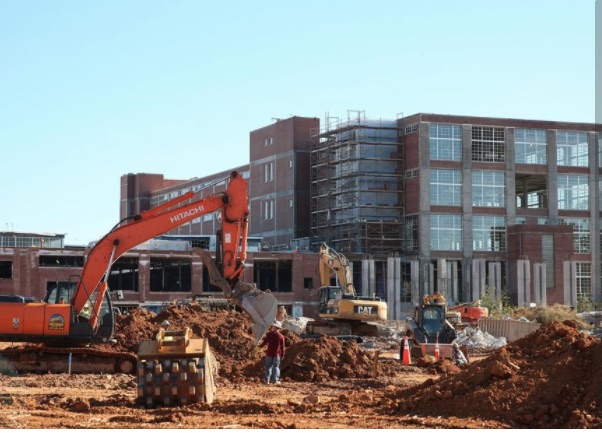 About 150 local residents, developers, city officials and others gathered Friday afternoon for the hotel and new tenant announcement at the site.
S.C. Gov. Henry McMaster says the University Center project is typical of several S.C. urban infill redevelopment plans that will concentrate populations around a central idea.
"More and more people want to live close and that's good," he told the group attending the announcement.
University Center is a part of a larger Knowledge Park plan to bring additional knowledge-based jobs to the central business district area of Rock Hill.
Sand Cos. will develop a six-story Cambria Hotel & Suites on the south end of University Center, says Mike Wendel, president of the Waite Park, Minn., company. The company agreed to the hotel plan in an 11th-hour decision Thursday evening, Wendel says.
The hotel will be made up mostly of suites and include a rooftop pool in a building that will "fit this community," he adds.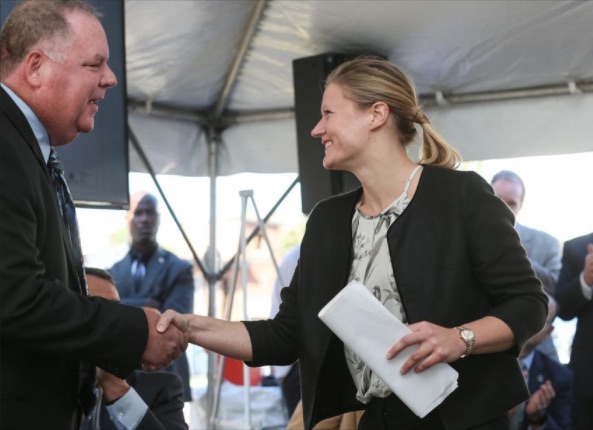 Other Cambrias are coming to Fort Mill, Asheville, Mount Pleasant, North Charleston and West Ashley in 2018, the company announced.
Tuttle Co. will also take about 3,000 square feet in the Lowenstein building, which is being renovated, Tuttle says.
S.C. and federal tax credits, along with tax-increment financing, make the project possible, Tuttle adds. The credits effectively reduce the amount of capital needed to kick start the project.
View more news