York Technical College Hosted Its First Apprenticeship Signing Day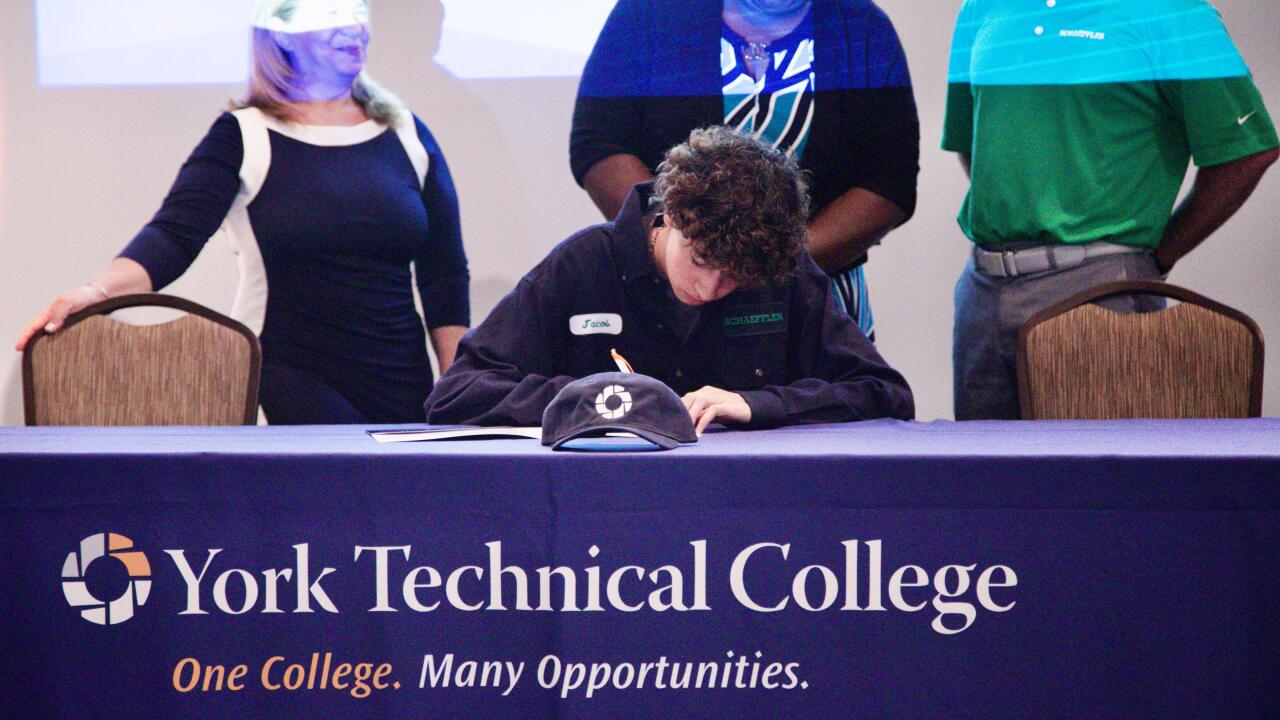 Press Release via York Technical College
York Technical College Hosted Its First Apprenticeship Signing Day
Recognizing students that obtained job-related education and on-the-job training while completing their apprenticeship.
[Rock Hill, SC] – York Technical College held its first Apprenticeship Signing Day to recognize students that obtained job-related education and on-the-job training while completing their apprenticeship. York Tech was also able to introduce its first-ever youth apprenticeship.
York Tech's Apprenticeship program is sponsored by employers like the City of Rock Hill and Schaeffler. Companies apprentice new or existing employees to provide the high-level skills and development to take their careers to the next level. Sonia Young, Assistant Vice President of Workforce and Economic Development, said,
"Both the company and apprentice get to evaluate one another to ensure the opportunity is a good fit. One of the great benefits of apprenticeship programs is that they allow companies to capture and transfer institutional knowledge to the next generation of workers."
Apprenticeship Signing day is to recognize the hard work and new opportunities each apprentice has and will experience.
One of York Tech's goals is to provide students with a hands-on learning experience while providing quality education. The signing of York Tech's first youth apprentice to Schaeffler has opened new opportunities for students. "South Carolina has youth apprentices in many fields including hospitality and tourism, business, information technology, healthcare, construction, automotive, and manufacturing." Students can begin their apprenticeship while in high school, completing dual-enrollment courses. "Signing day for our first youth apprentice is the result of the work we have been doing with companies for several years," said Young.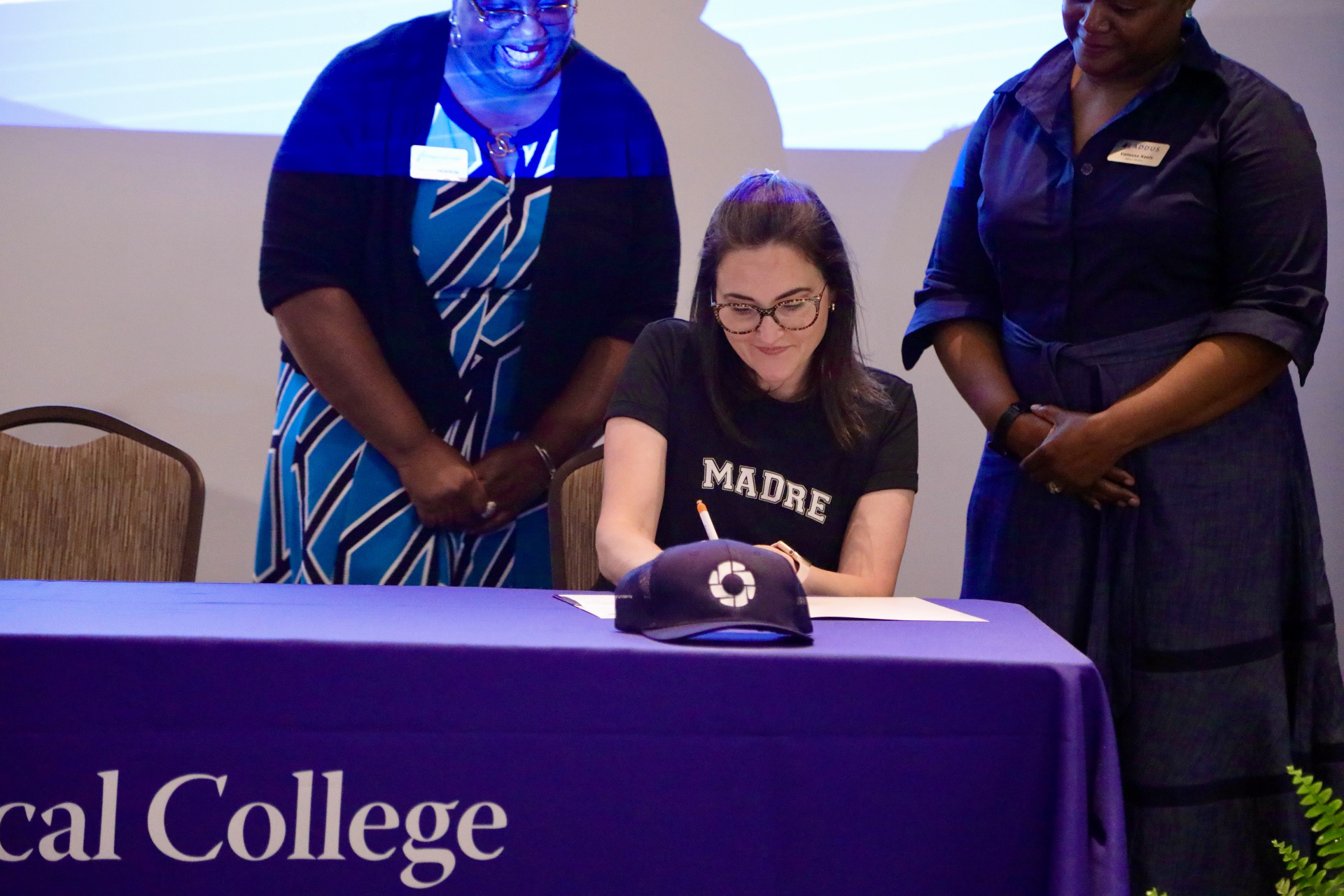 With recent challenges due to workforce demand, Young hopes to see most York Tech programs have corresponding apprenticeship opportunities. "In short, I want to see apprenticeships become a natural part of how we think about the education process," said Young. Companies are finding different options to fulfill their needs as competition in industrial jobs increases, and workforce talent gets tighter. York Tech strives to help fulfill those needs with apprenticeships and youth apprenticeships.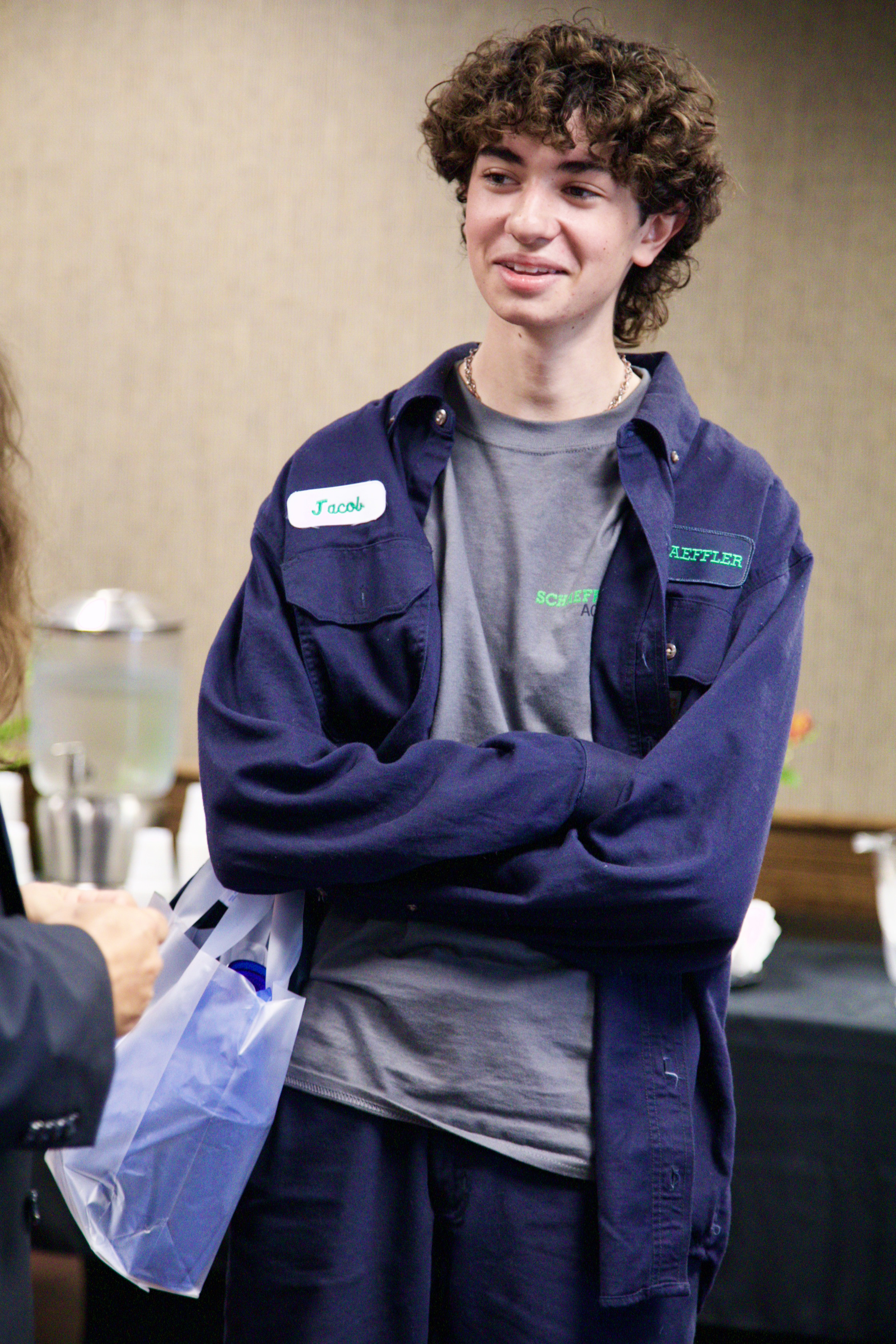 For additional information about apprenticeships and youth apprenticeships, visit apprenticeshipcarolina.com/employer-benefits.html
View more news