Department of Commerce honors 2016 Ambassadors for Economic Development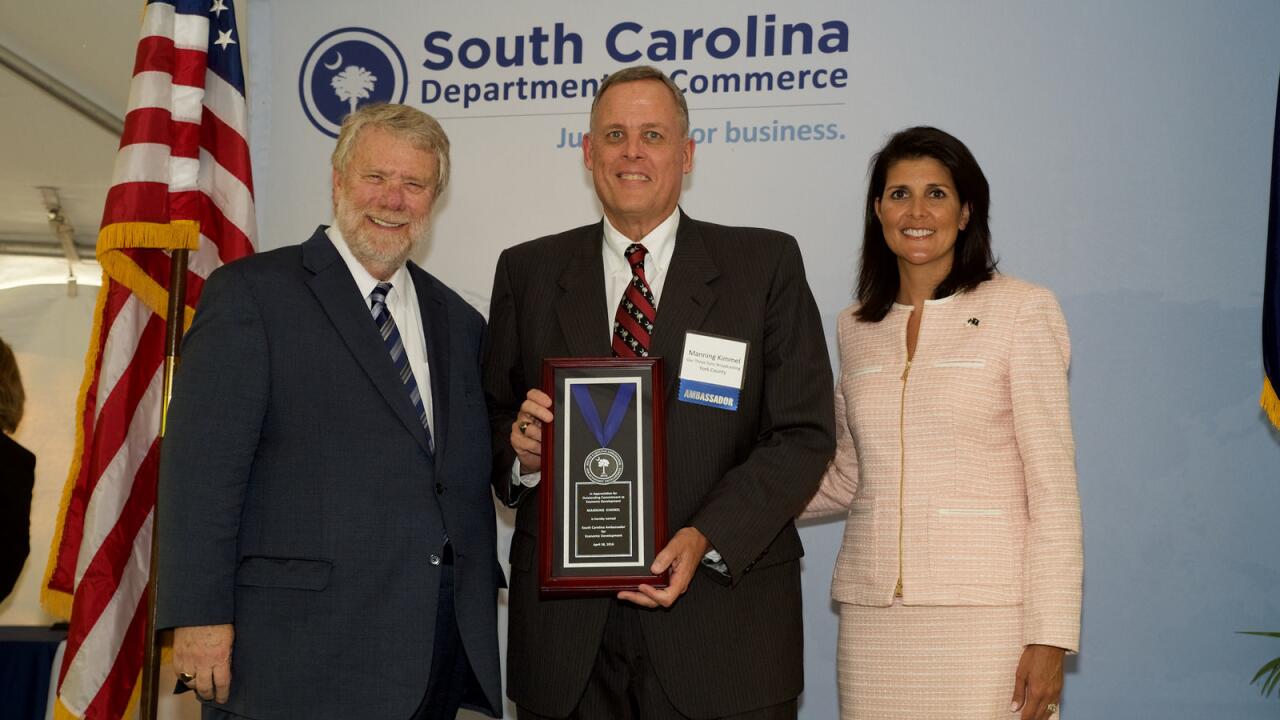 COLUMBIA, S.C. - As part of the 25th Annual Industry Appreciation Week, the South Carolina Department of Commerce last week announced the 2016 Ambassadors for Economic Development. Recognized for their exceptional efforts to bolster community and economic development activities in South Carolina, the ambassadors were honored in a ceremony held on Thursday, April 28 at the Governor's Mansion Complex. This year, 46 individuals - one from each county - were selected.
"In South Carolina, growing our state's economy and creating jobs truly is a team effort, and the individuals recognized as ambassadors at last week's ceremony are proof of that. These local business leaders from all corners of our state are what really make South Carolina such a special place to live, work and play," said. Gov. Nikki Haley.
Each year the Department of Commerce joins local communities to thank businesses for their vital contributions to South Carolina's economy during the state's Industry Appreciation Week. As part of the celebration, the state recognizes individuals throughout South Carolina as Ambassadors for Economic Development. These individuals include local leaders from the private sector, representing a variety of businesses committed to advancing their communities.
"Businesses don't locate to a state or a region. They locate to a community. So, it's important to recognize the local leaders in communities all across this state that help move South Carolina and its communities forward," said Secretary of Commerce Bobby Hitt.
In addition to honoring the 2016 Ambassadors for Economic Development at last week's ceremony, the state also presented three businesses with the South Carolina Export Achievement Award and recognized five students as Young Entrepreneurs of the Year.
For photos of all ambassadors and young entrepreneurs, as well as the businesses that were recognized with export achievement awards, please visit the S.C. Department of Commerce's flickr page.
View more news