Bobbing and Weaving: York County Industries Step in the Ring to Provide Personal Protective Equipment | Round One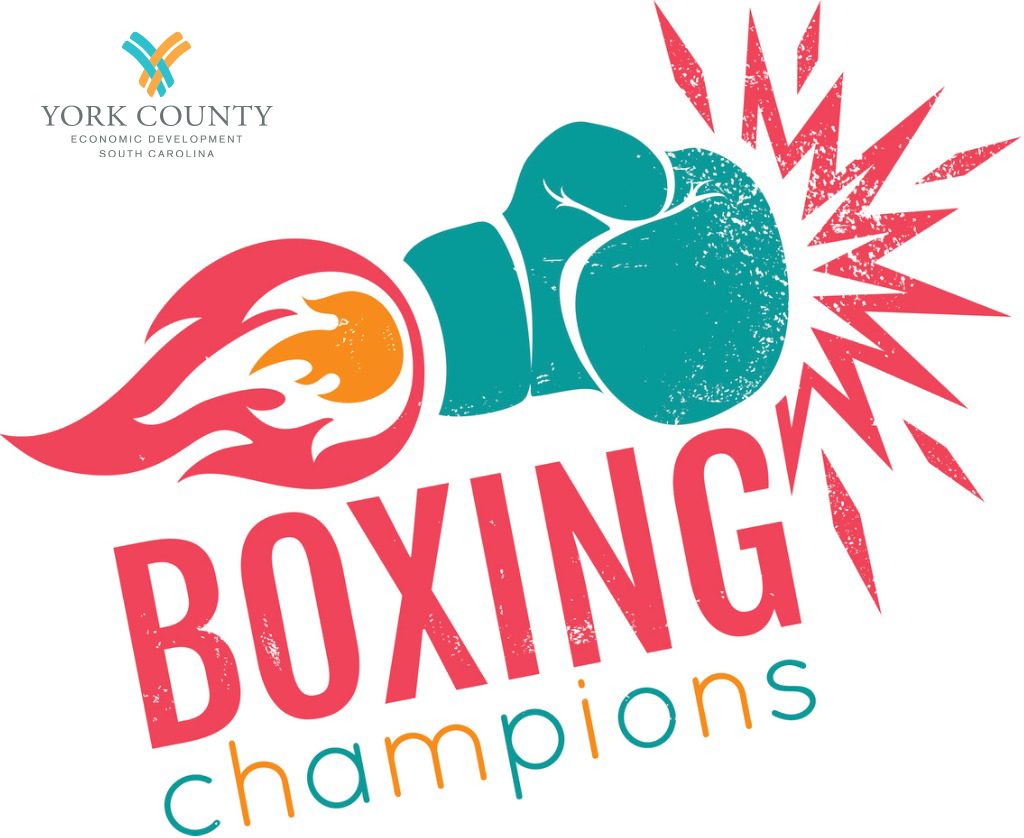 You, me, or nobody is gonna hit as hard as life." – Rocky Balboa


I know, everyone seems to be starting blogs with a quote these days, but I think we all need to hear them. Not just because they are inspiring or ignite nostalgia, but because weeding through the negative to find the light in this situation can be overwhelming. Our role in local economic development has seen the struggle firsthand, as have many economic development organizations all over the world. Industries, shifting, taking blows, and fighting to reinvent themselves daily. Anything from temporary closures, to furloughs, to a shift in manufacturing lines in an effort to produce personal protective equipment (PPE). Each and every one of them, bobbing and weaving.
Bobbing and Weaving: We are all doing it
Definitions can vary a bit depending on the source, but Wikipedia's was a bit more detailed. "In boxing, bobbing and weaving is a defensive technique that moves the head both beneath and laterally of an incoming punch. As the opponent's punch arrives, the fighter bends the legs quickly and simultaneously shifts the body either slightly right or left. Fighters generally begin weaving to the left, as most opponents are orthodox stance, and therefore strike with a left jab first. Common mistakes made with this move include bending at the waist, bending too low, moving in the same direction as the incoming punch, and squaring up."

I don't know about you, but this sounds pretty complex to do "on the fly." Yet that is what many of us are doing, each day. And so are many of our York County industries, with zero "boxing" training nonetheless. So many rules, so many obstacles, so many things to think about all at once. But they have done it, big companies, small companies and everything in-between, they have bobbed, they have weaved, both literally and figuratively.
The Contenders: York County Industries vs. COVID-19
Countless efforts have arisen from local companies over the last two months. And, though some tend to get buried in the constant flow of daily updates and ever changing information, we are here to bring them to light. But, no one blog post is going to do it justice. It is going to take many. For this series, we'll focus on York County companies that went into full swing in an effort to help supply PPE. Yes, punch-drunk and all, these companies headed towards the call feeling like they were fighting above their weight class, giving us a first look into the resiliency of local industries during a challenging time like no other one we've seen.
You know what you have to do. Do it." – Rocky Balboa

Within a number of days, a Rock Hill company that typically produces battlefield tourniquets, aerospace and defense products, and runs a championship auto race team, was making emergency medical masks. Located in Rock Hill's Tech Park, the conglomerate that is CAT Resources, Composite Resources, and CORE Autosport sprang into action, laying out a new production line to support the need. Within weeks they were getting orders from across the country.
"Most of our orders are coming in from essential businesses that have remained open," shared Morgan Brady, Managing Partner for Composite Resources. "We saw this trend early on and our focus remains on keeping those workers and the community in general safe."
To date they have sold more than 60,000 masks. The cotton poly filter masks are available for sale online through Composite Resources.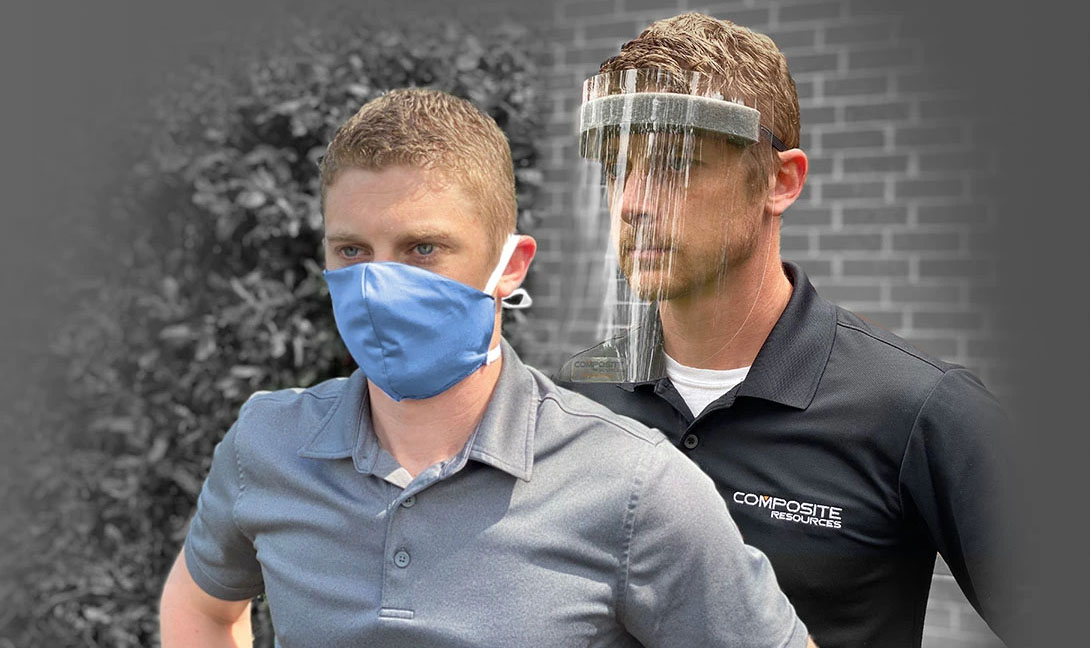 If this is something you wanna do, and if this is something you gotta do, then you do it. Fighters fight." – Rocky Balboa
In a similar fashion, 3D Systems, headquartered in Rock Hill, recently pledged its support to help medical device manufacturers and hospitals bridge the supply chain gap for resources to help overcome the COVID-19 pandemic. They released a call to action, requesting assistance and participation from their global network of partners, as well as their customers and others within the additive manufacturing community that are in a position to help produce scarce parts to meet the needs of the healthcare sector. Solutions being explored and advanced include anything from face shields and ventilator solutions to medical education and diagnostics.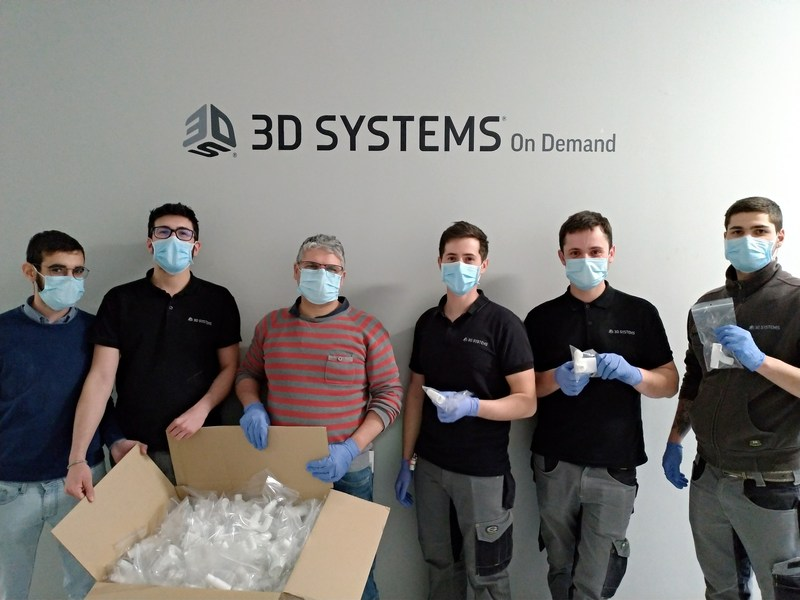 That's the way I'm made." – Rocky Balboa
Similarly, so is this York County industry. Southeast Nonwovens, Inc. (SENW) located in Clover, started some 25 years ago with a simple mission to provide innovative and independent research and development in the evolving nonwovens industry. As the nonwovens industry began to grow and diversify into newer technologies, so did SENW's reputation for problem solving and discretion. Over the years they have added additional equipment to further their capabilities.
In keeping with a reputation as a talented problem solver for the nonwovens industry, SENW saw a need. In a matter of days, they produced nonwoven rolled goods used in protective medical apparel and face mask materials in an effort to support the relief efforts.
All I wanna do is go the distance." – Rocky Balboa
As so do many businesses – large and small. Ducking and diving, bobbing and weaving, or preparing for the incoming punch, these are just a few examples of York County industries that have stepped into the ring to fight a contender like no other.
And as we ring the bell on this post, we set the stage for yet another strong contender answering the call to fight COVID-19.
Speaking of weaving. Join us for round 2, next week, as we feature a tough York County textile company meeting the demand for PPE and much more.
Until then,
Remember, the mind is your best muscle. Big arms can move rocks, but big words can move mountains." – Rocky Balboa
After all, these companies are proof.
( I'm all done with this round, take me to round two!)
View more news