Bobbing and Weaving: York County Industries Step in the Ring to Provide Personal Protective Equipment | Round Two

( Missed the first blog in this series? Find Round One here.)


Every champion was once a contender who refused to give up." Rocky Balboa
And the same goes for this York County company that has been evolving to meet the unique needs of its customers for over 130 years. If anyone has mastered the art of bobbing and weaving, it's Springs Creative.
Headquartered in Rock Hill, SC, Springs Creative, LLC is a global innovator and supplier of textiles to a variety of markets. The company's colorful history dates back to 1887 when Springs Cotton Mills was originally founded by Leroy Springs and Samuel Elliot White in Lancaster, South Carolina.
Today, Springs Creative sits in the heart of downtown Rock Hill and spans from Lancaster County to the Piedmont areas in upstate South Carolina.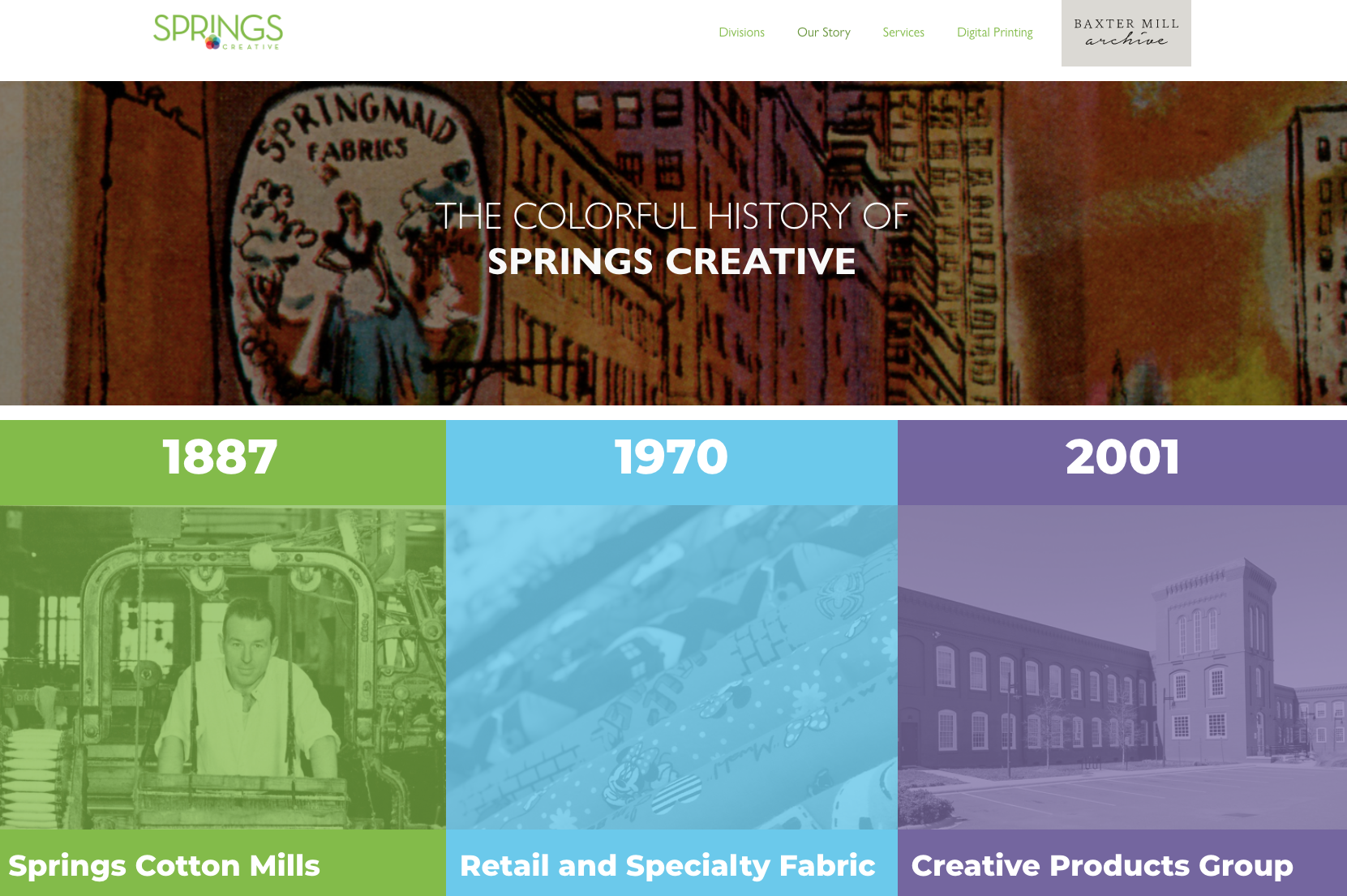 "If I can change and you can change, everybody can change." Rocky Balboa

And they did. Over the years Springs Creative has advanced and grown to house five unique sales divisions along with a multitude of service centers providing a one-stop-shop solution for an expansive customer base.

Along with the company's extensive manufacturing operations across the Carolinas, the Decorative Fabrics Division holds showrooms in both High Point and Rock Hill. Their technical division provides engineered fabrics designed to meet the unique needs of each customer, while subsidiary Carolina Creative Products, located in Greenville, SC serves as the sole manufacturer of bandannas in the United States – adding a vital cut and sew division to Springs Creative's umbrella of offerings. The mature retail division continues to service the creative arts and sewing industry through key retailers and online sales channels.

"Together, we fill gaps." – Rocky Balboa

Which is just what they have done. While creative ideation, research and development are thriving right here in York County, Springs Creative also maintains a global supply chain that has been crucial to its success.
And while each division has been uniquely impacted in recent events, the company, deemed an essential manufacturer during the pandemic, rose to the occasion and came out swinging. Kathryn Lawrie, Vice President of the Retail Division and Corporate Marketing recently shared the reality they encountered almost immediately.
"As soon as the CDC advised that everyone should be wearing masks, even homemade, we recognized a significant spike in our cotton fabric sales."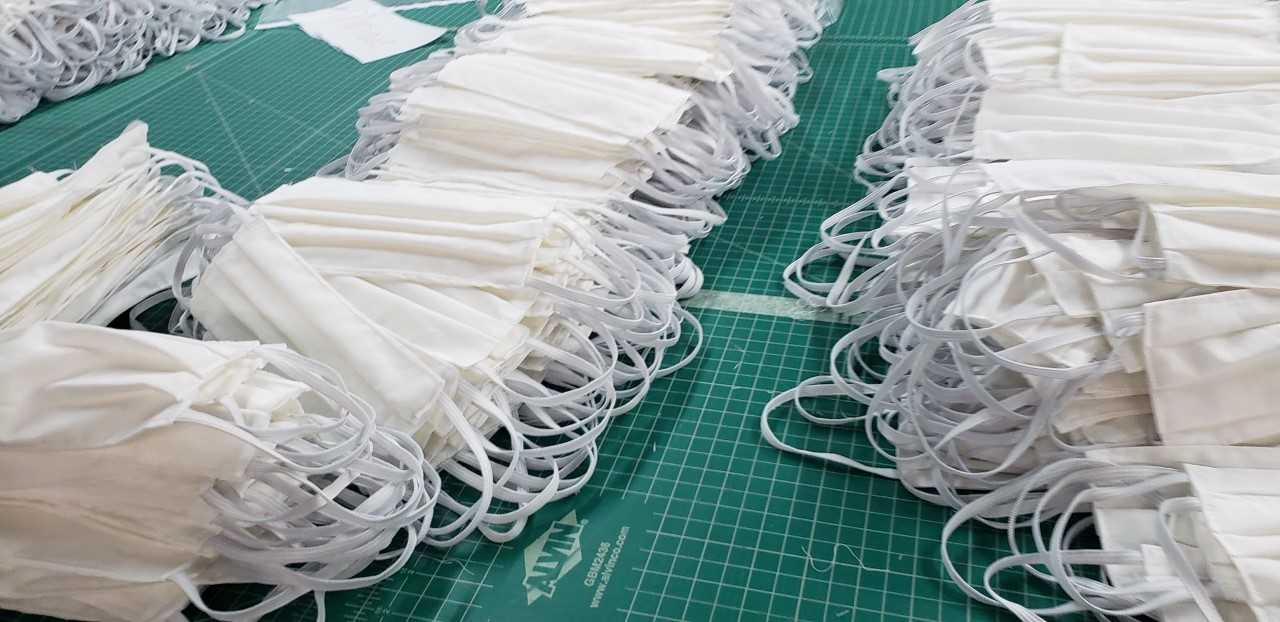 With several initiatives to support the current need, Springs Creative donated fabric, supplies and countless hours to assist in the creation of PPE. Just 20 miles south of Rock Hill, their Riverlawn Plant switched production lines for more than a month to produce masks. To date, they have produced over 6,000 masks. And as efforts continued to ramp up, their Carolina Creative Products Division switched sewing lines to making hospital gowns.

The culmination of efforts resulted in mask donations to local sherriff's offices, nearby Levine's Childrens' hospital, as well as contributions to other local businesses in York County and throughout the state. This included donating over 3000 masks to BMW as well as fabric donations made to partners across the Carolinas and bordering states who are actively making and donating PPE.

With bandanna sales off the charts as retailers struggle to keep their inventory stocked, the company found themselves getting pummeled, in a good way. The regulatory advice, coupled with the stay-at-home orders, createing a demand across the board, not only related to fabric for PPE, but into markets tied to the arts.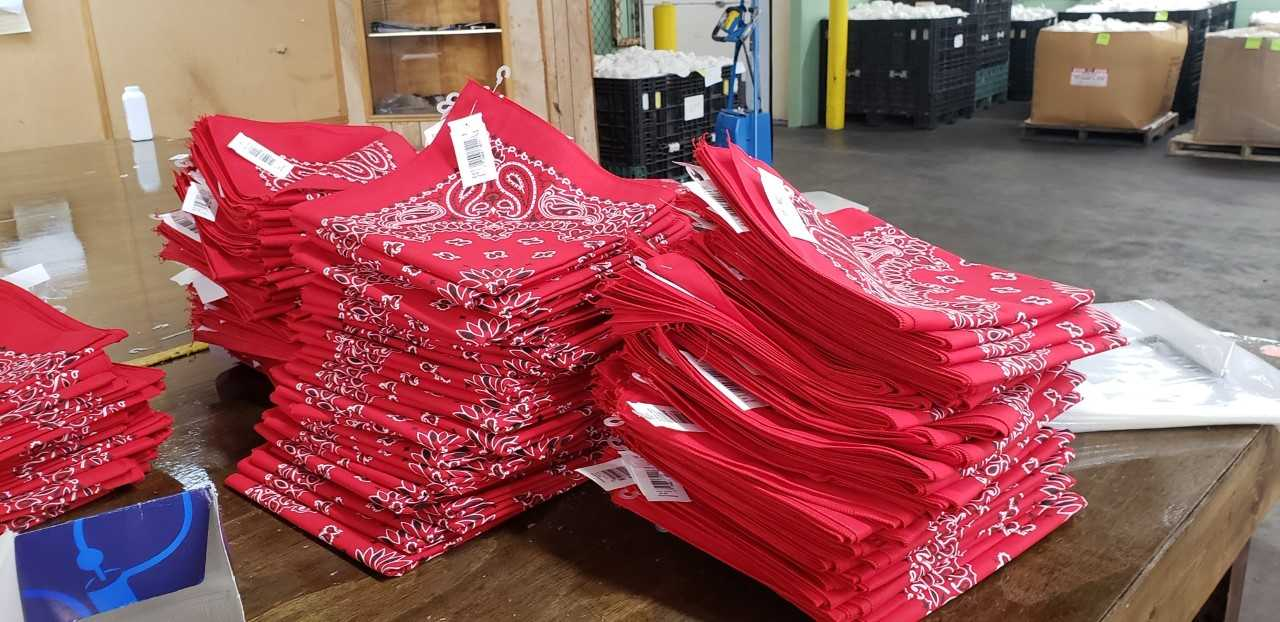 "It is truly bittersweet," Lawrie shared. "Several of our divisions have recognized growth during this unprecedented time of global somber. Conversely, families are getting to spend more time together, creating the opportunity for younger generations to find peace in arts, crafts, and sewing projects, so that makes us happy."

"Nothing's over 'til it's over." – Rocky Balboa

And neither is this blog series. With so many York County companies bobbing and weaving, how could it be? The good news continues next week, as we highlight a well-known knock-out retail manufacturer that has rolled with the punches, adding Personal Protective Equipment to their collection of long lasting keepsakes.
Ring the bell.
( I'm all done with this round, take me to round three !)
View more news