The Migration to York County | Why Do People Move Here | Part 1
You might have read the headlines, seen the construction around town, or waited in the traffic associated with the population boom in York County. But, have you ever wondered who are all of these people and where do they come from? Here at York County Economic Development, we've been wondering the same thing, so we decided to take a closer look. For this blog, we'll lay the ground work and focus on why people move here.
As part of the greater Charlotte Metro, we know that our region is growing but what are the numbers? The latest data from the U.S. Census Bureau shows that York County's population reached 280,979 in 2019. That's a 2.9% increase over 2018 and a whopping 23.9% increase since 2010. In fact, York County's population growth has regularly outpaced the overall region which grew at 1.7% and 17.2% over the same time period.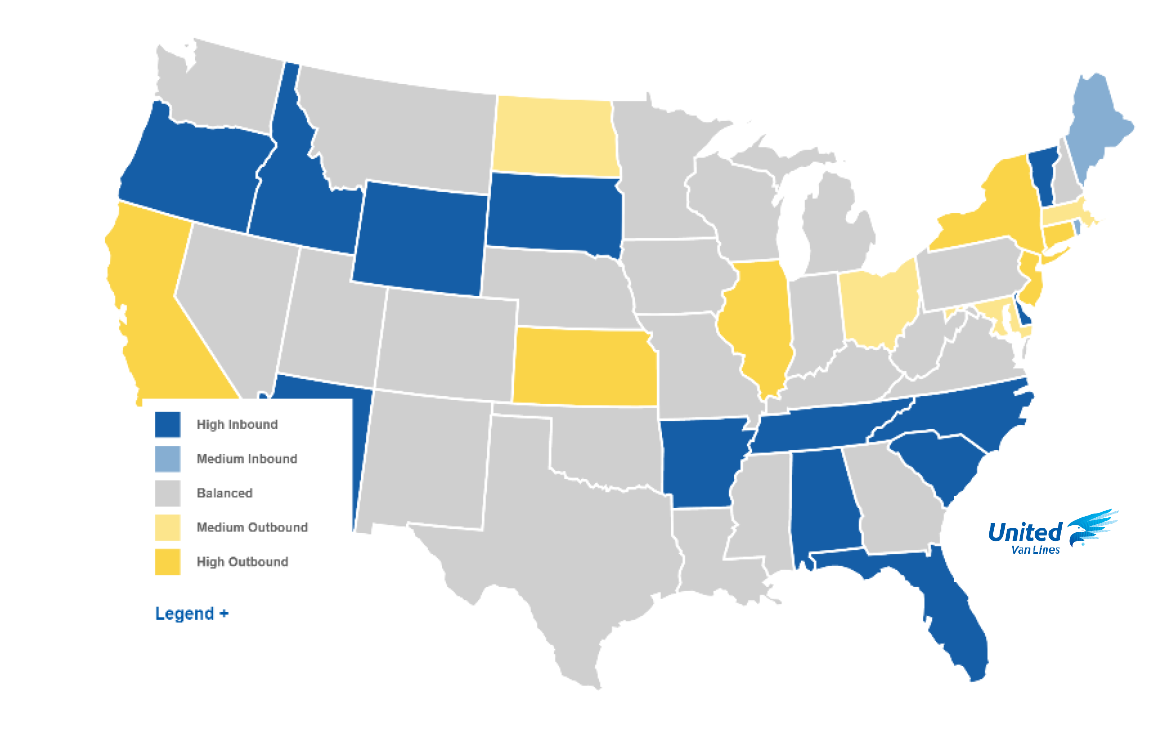 We can glean further insights into the number of new residents by looking at annual data published by national moving companies. United Van Lines, the largest moving company in the nation, recently released their 2020 National Migration Study and found that their top five inbound states were in order: Idaho, South Carolina, Oregon, South Dakota, and Arizona. According to this data, South Carolina was the 2nd hottest relocation destination in country. And just released 2020 Census data confirms our growth. South Carolina's population grew 10.7% in the last decade, making us the 10th fastest growing state in the nation.
Why Do People Move Here?
Of course, we already know you can't beat living in the Carolinas, but what motivates other people to move here? United Van Lines also reports the reasons why people move as part of their study. Their analysis reveals the number one reason for moves in 2020 was for employment. In fact, 40% of their customers moved for a new job or a job transfer. The second most popular reason was to be closer to family. As for South Carolina, the top two primary reasons people moved here in 2020 were for retirement or to follow a job.

However, York County is unique. As a border county, our trends generally align more with the Charlotte region than with our state. The United Van study finds employment as the number one reason why people moved to North Carolina in 2020, and large jobs announcements in the greater Charlotte region were a major reason why. This aligns with local trends experienced in York County considering that job growth here has outpaced national levels for more than six years running. 2020 was no different with the announcement of 1,226 new jobs, even despite the COVID-19 pandemic. This includes a 700-job expansion at the Ross Stores distribution center(s), 150 new jobs associated with the Carolina Panthers headquarters, and we finished out the year strong with the U.K. company Arrival announcing plans to build an electric vehicle (EV) bus manufacturing facility in Rock Hill, creating another 240 new positions.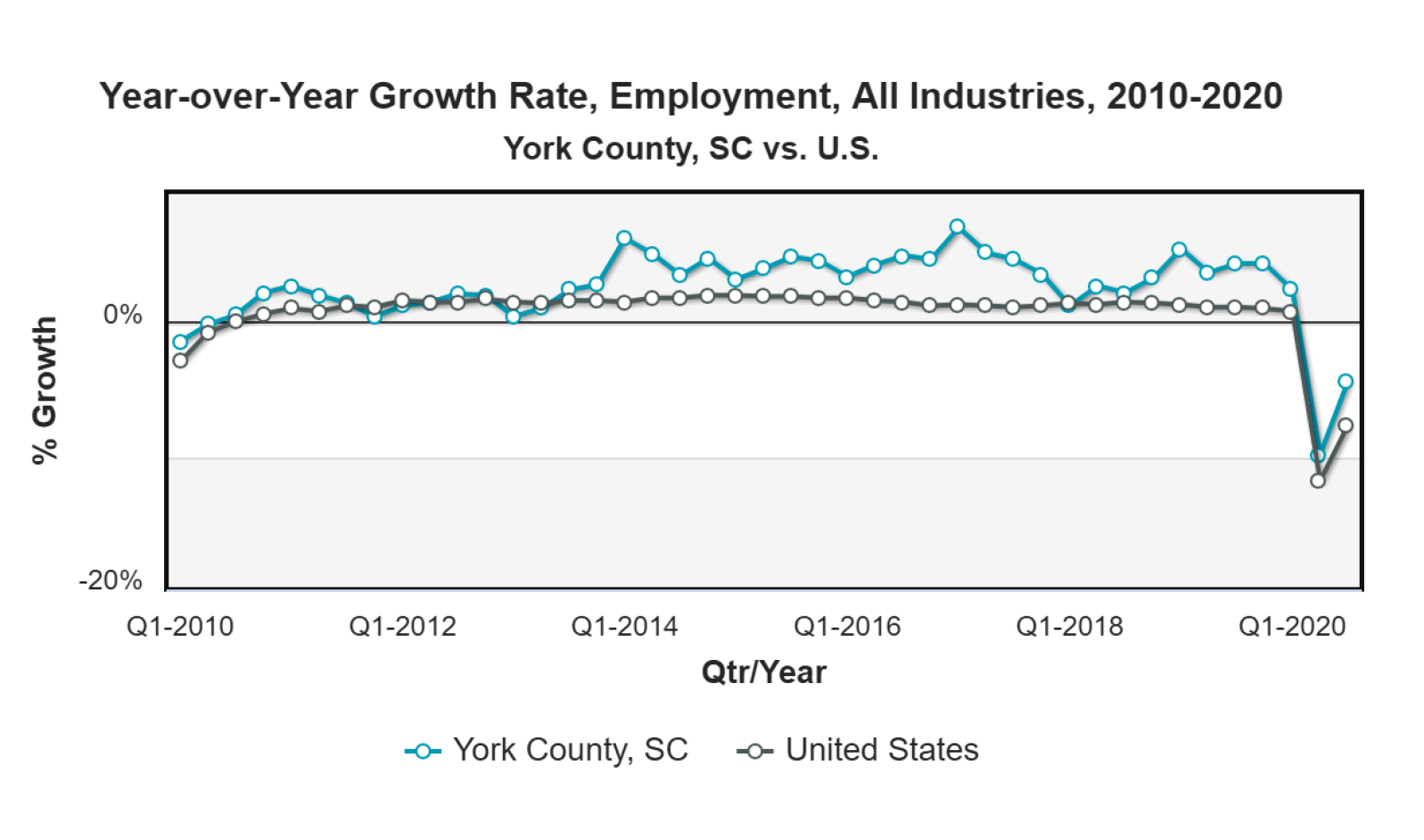 Interested to learn more? See part two of this blog, as we dig into Where Our New Residents are Coming From
View more news