What York County has in mind for planned $21M land acquisition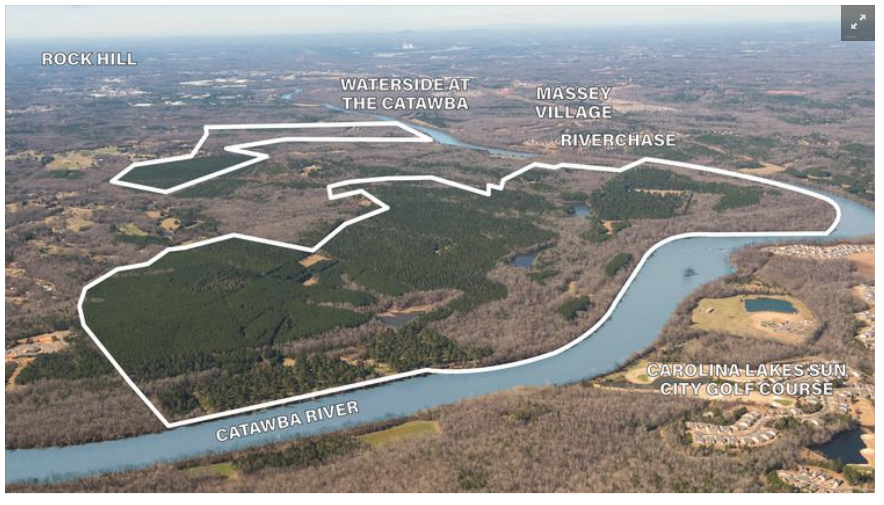 By Ken Elkins – Senior Staff Writer, Charlotte Business Journal
County Manager Bill Shanahan says one of the best reasons for creating a nature area like Anne Springs Close Greenway in eastern York County is economic development.
"It helps bring economic development to the area for quality-of-life reasons," Shanahan says. Relocating or new companies will see that the county is concerned about the health, fitness and outdoor activities of its citizens and perhaps decide to pick the county for its headquarters or production facility, Shanahan says.
"It's a key spot to set the destiny of the county," he says. The code name for the project was "Destiny" before the details of the land purchase were announced.
York County is poised to spend $21 million for almost 1,900 acres of land on the Catawba River, near Rock Hill and east of Interstate 77 — located about 25 miles south of Charlotte. On Monday night, York County Council is scheduled to vote for a final time on the purchase.
Shanahan says the $21 million figure is less than its current owner, Newland Communities, paid for the land. It's the same site that CBRE listed for sale in May, calling it one of the largest parcels available in York County, particularly in the Rock Hill area.
Newland Communities bought the land in 2006 in hopes of having the Dave Lyle Extension completed to connect the roadway across a bridge and into Lancaster County. Now, that expensive project seems unlikely. Shanahan says this week that the county's interest in the land has "nothing to do with the Dave Lyle Extension."
The site has miles of access along the Catawba River and would be perfect for agritourism activities and as a green space area for residents to enjoy, Shanahan continues.
He says the county has no current plans for building structures on the land or even for locating trails there.
"We need to come up with a master plan for that," he says.
But, no, Shanahan says, there aren't current plans to reserve part of the land for an industrial or business park.
"There are no plans for an economic-development project," he says.
View more news